17 February 2020 | Krysten Barros
Our 2020 Vintage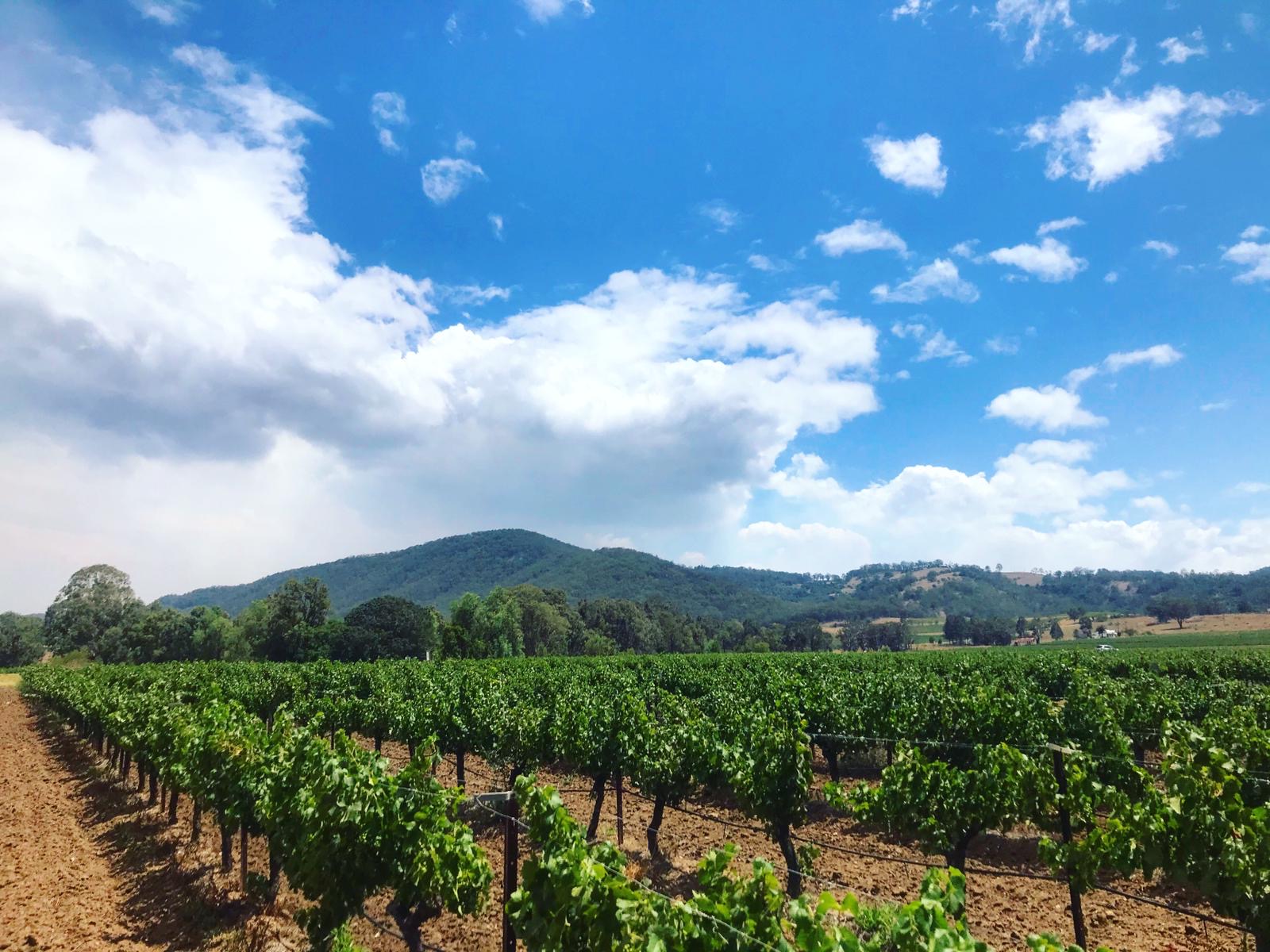 We have completed our Hunter Valley harvest with the last of our Semillon fermenting in tank and a small amount of Hunter Valley Shiraz pressed off on Friday. Juice quality is excellent, though yields are down by at least 40%. This yield reduction is due to the prevailing dry conditions that have impacted all of our vineyards.
Unfortunately, we have also had the issue of smoke to deal with. Smoke taint is variable, localised and, in its worst form, can appear as an ashy character and leave a bitter aftertaste. We have tested all of our vineyards from the Hunter Valley and have only harvested sites that are low risk. Our diverse location of vineyards within the valley means that whilst some vineyards, such as Maxwell Vineyard and Mistress Block, are badly affected, others such as Dalwood and Stanleigh Park have not been impacted at all. We will have a full make of Hunter Valley Semillon, but it is too early to say whether we will have a 2020 ILR Reserve Semillon.
Our Hunter Valley Shiraz intake is down, with a small amount of Tallawanta, Verona and Graveyard Shiraz picked. We have tested the grapes for smoke analysis, but the classification of these wines will not be known until later in the year. As always, quality is of paramount importance so if the wine quality is not there, we will not release these as Single Vineyard Wines. We have harvested Shiraz from the Tallawanta Vineyard and Graveyard to bottle as a Rosé, which is looking very pretty and will be a delicious replacement for our 2020 Nebbiolo Rosato.
Smoke from the bushfires has not only impacted the Hunter Valley, but also large parts of southern New South Wales and north-east Victoria. There will be no fruit harvested for Brokenwood from the Four Winds Vineyard and Indigo Vineyard and only a small amount of fruit harvested from the Forest Edge Vineyard. This represents a large proportion of our Single Vineyard Wine portfolio.
In positive news, both our McLaren Vale and Margaret River vineyards are unaffected by smoke and are in excellent condition. Wade Block 2, Rayner Vineyard and Wildwood Road will be the stalwarts of our Single Vineyard red wines for 2020. On top of this, we have secured two outstanding blocks of Single Vineyard Chardonnay; one from Lilydale Estate in the Yarra Valley, which is shaping up to have an excellent harvest. This vineyard has produced multiple trophy winning wines in the past and will be a welcome addition to our portfolio for 2020 and into the future. The second is from the Southern Margaret River region which produces some of Australia's most iconic Chardonnays. We have also been successful in securing sufficient fruit for our Varietal range wines and of course our Cricket Pitch White and Red.
Whilst it has been a challenging harvest, it has been a reminder of the seasonality of viticulture and our dependence on the weather. Brokenwood's 'All the Right Regions, for all the Right Reasons' has been tested this year, but it will once again hold us in good stead to weather the tough seasons.
Thankfully we have received over 150 mm of rain in the last 10 days, and the threat of further bushfires is now behind us. Fingers crossed that this bodes well for 2020 getting a little easier than the way it started.
Stuart Hordern, Senior Winemaker