Sustainability
We have a motto here at Brokenwood Wines to Make Great Wine and Have Fun but we are also committed to doing it in the most environmentally sustainable way possible. We strive to balance our economic and operational requirements with our social responsibilities to minimise our impact on the environment and surrounding community. Continual monitoring and improvement in environmental performance are key elements of our commitment to social responsibility and sustainability and we have implemented the following initiatives in order to integrate these principles into relevant business practices and to further enhance the quality of our wines.
The Brokenwood Sustainability journey began over 10years ago with a focus on continuous improvement & more recently a commitment to formalise our sustainability credentials by becoming a certified member of Sustainable Winegrowing Australia for our Hunter based Winery & Hunter Valley owned & managed Vineyards. This of course includes our flagship Graveyard Vineyard Shiraz which has been achieving high acclaim in recent times & is a testament to the Winemaking & Viticulture teams as custodians of this remarkable site. Brokenwood Wines is also a proud business promoting diversity, equality and inclusion.
Sustainability Policy - Our commitment | Our future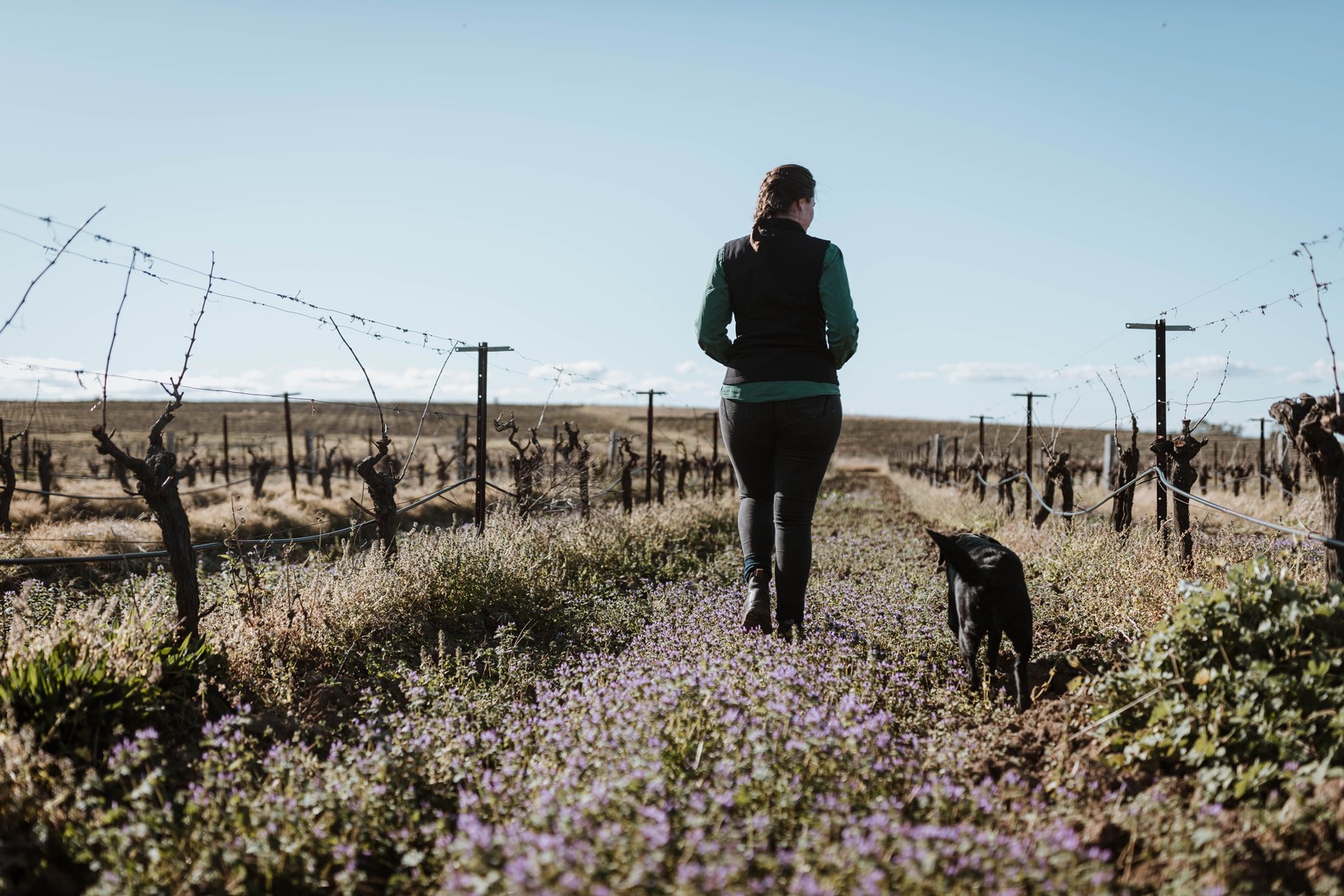 CLIMATE CHANGE
It has long been recognised that climate change represents the biggest risk to the global wine sector. We must act now in a co-ordinated and unified way to put adaption & mitigation strategies in place to reduce the emissions that cause climate change across the entire wine production and supply chain.
Brokenwood Wines has committed to adopting the Australian Grape & Wine sector's, Emissions Reduction Roadmap which highlights the opportunities we can collectively take to decarbonise and drive action.
It focuses on reducing emissions within our areas of control by 2030, where there is realistic opportunity for the sector to reduce its emissions by over a third (42 per cent) by targeting emissions generated in the vineyard, in the winery and throughout the supply chain.
The sector's journey to net zero by 2050 will require collaboration and partnerships across our sector and other industries, integrating emerging technologies and greater emissions reduction performance from high-emitting supplier industries. This includes glass manufacturing and transport sectors & as a last resort may require offsets to achieve net zero by 2050.
The Australian wine sector's Sustainable Winegrowing Australia allows producers to track their progress in adoption of sustainable practices & enables emissions data to be captured. Brokenwood Wines has been a certified member of Sustainable Winegrowing Australia since 2021.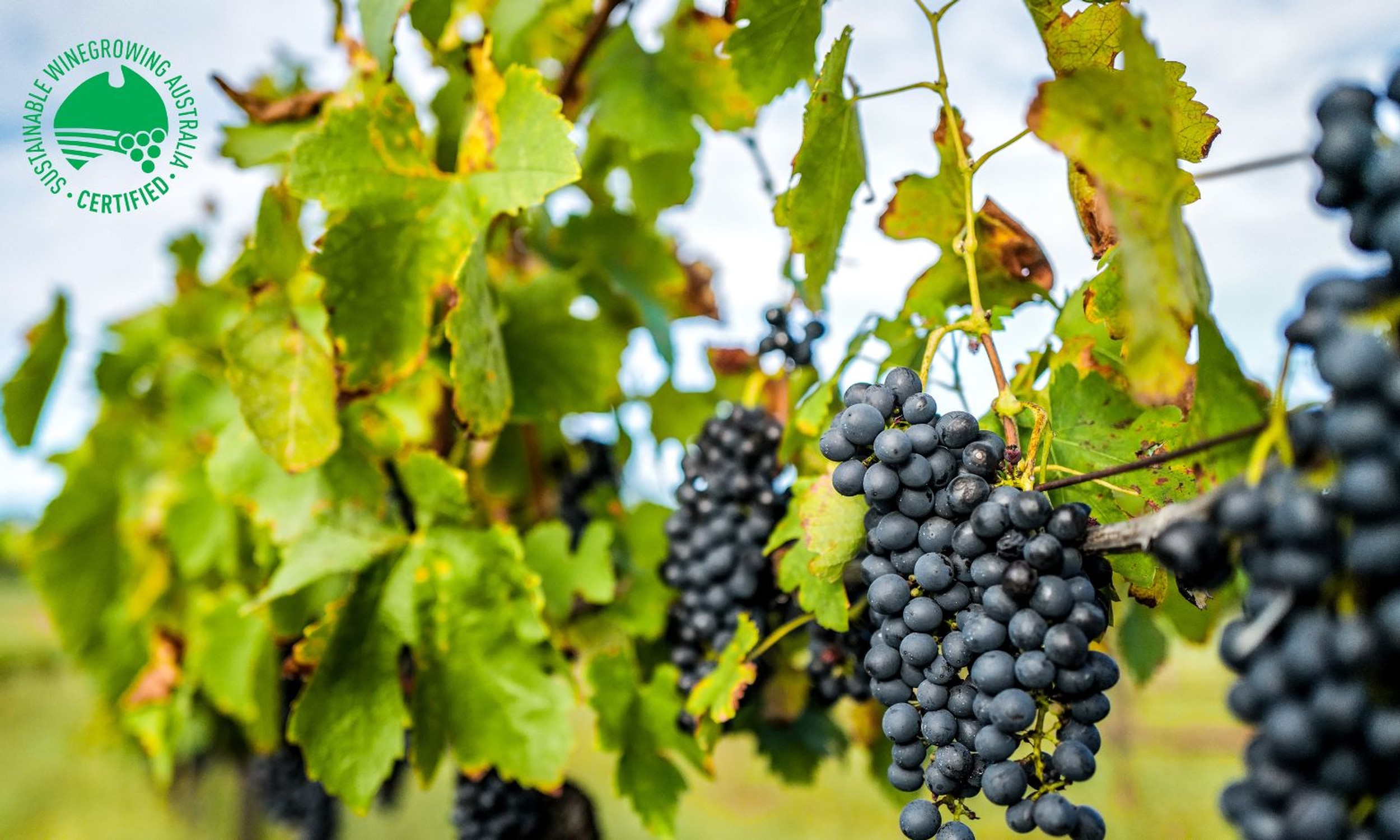 SUSTAINABLE WINEGROWING AUSTRALIA
Brokenwood Wines - Member No. 01225
Brokenwood Vineyard - Member No. 01747
Brokenwood Wines is a certified member of Sustainable Winegrowing Australia (SWA). We have made significant improvements in energy efficiency, waste management & recycling as well as in our Vineyard Management practices. We are also embarking on improving our Waste Water Treatment in order to obtain water of irrigation quality to re-use on our Vineyards. Currently, all of our owned and managed Hunter Valley Vineyards are SWA certified, with a view to increase this moving forward.
Our vineyards sustainably certified are;
Graveyard
Tallawanta
Mistress Block
Verona
Oakey Creek
Brokenwood Wines - Certified Member 2022/23
Brokenwood Vineyard - Certified Member 2022/23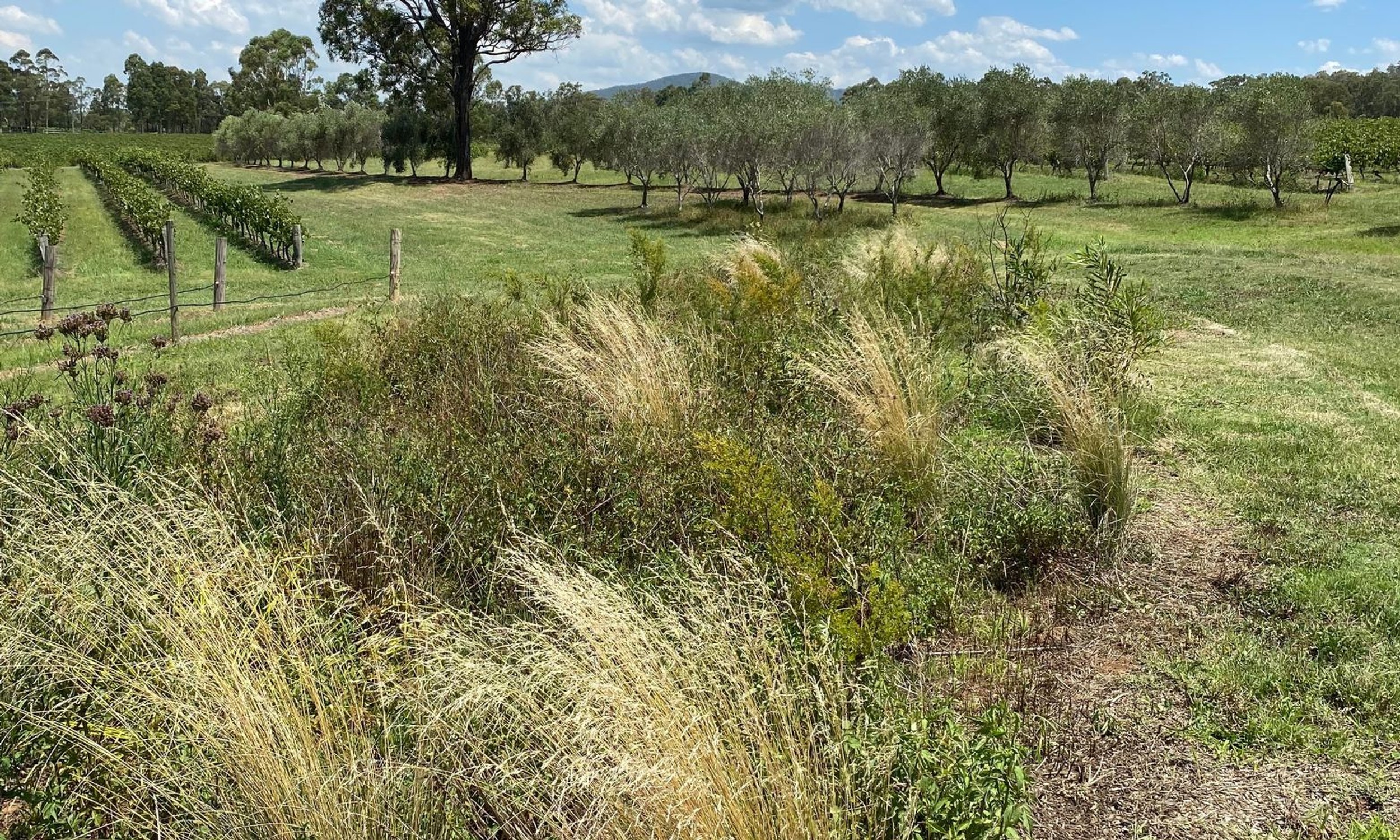 BIODIVERSITY
Our Graveyard Vineyard is one of four demonstration sites selected to be part of the National Ecovineyards Program in the Hunter Valley region with a Biodiversity Action Plan enhancing soil health and planting native insectary corridors to increase functional biodiversity in the Vineyard. We have planted some native insectary corridors & mid row cover crops to try and enhance biodiversity & promote resilience in the Vineyard & reduce our chemical usage.
Native plantings include:
Bursaria Spinosa
Wallaby Grass
Hakea
Acacia
Prickly Tea-tree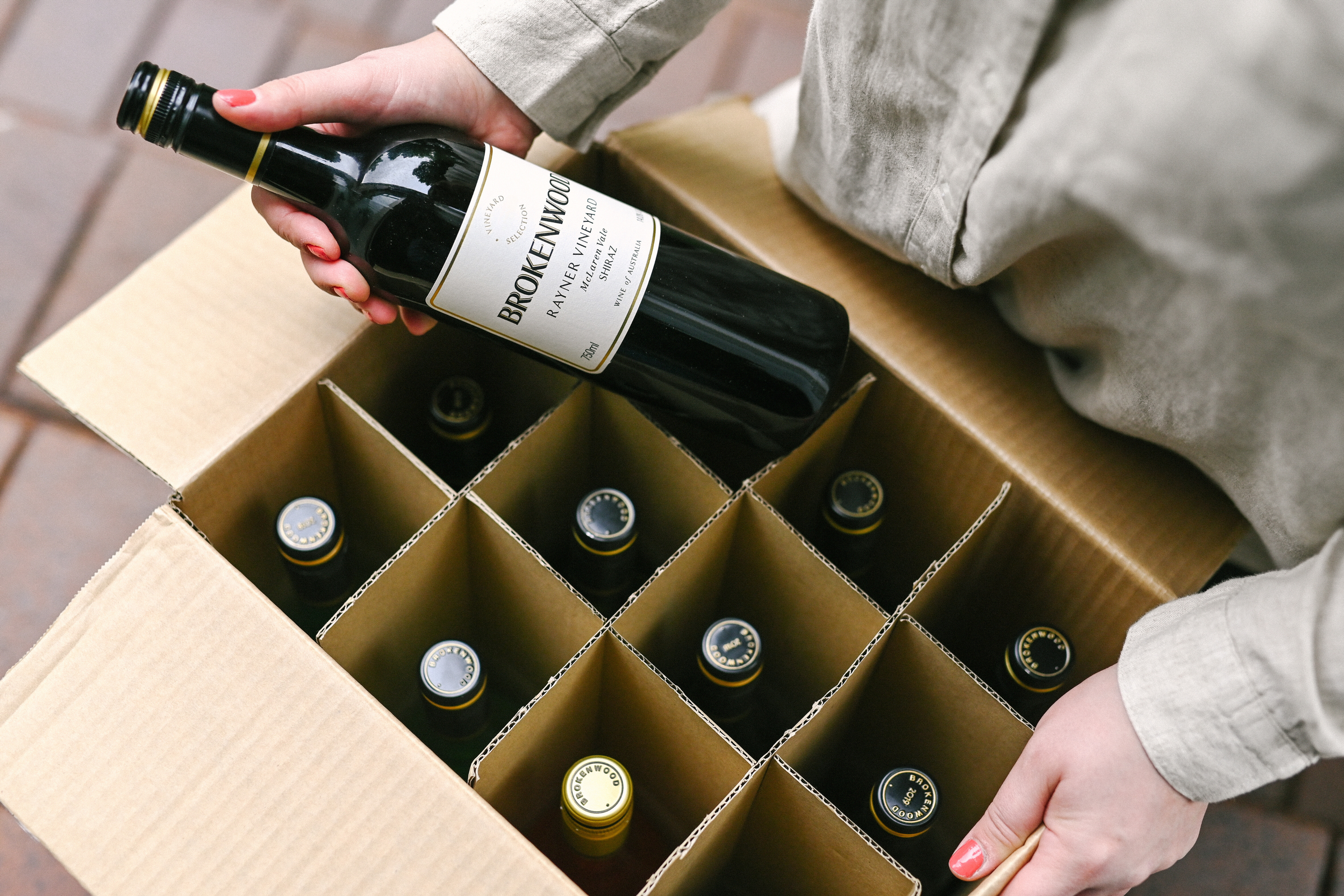 WASTE MANAGEMENT
Brokenwood Wines is a signatory to the Australian Packaging Covenant & is committed to achieving the 2025 National Packaging Targets, which provide a framework for collective, national action on waste management, recycling and resource recovery for our product packaging. They are:
100% reusable, recyclable or compostable packaging.
70% of plastic packaging being recycled or composted.
50% of average recycled content included in packaging.
The phase out of problematic and unnecessary single-use plastics packaging.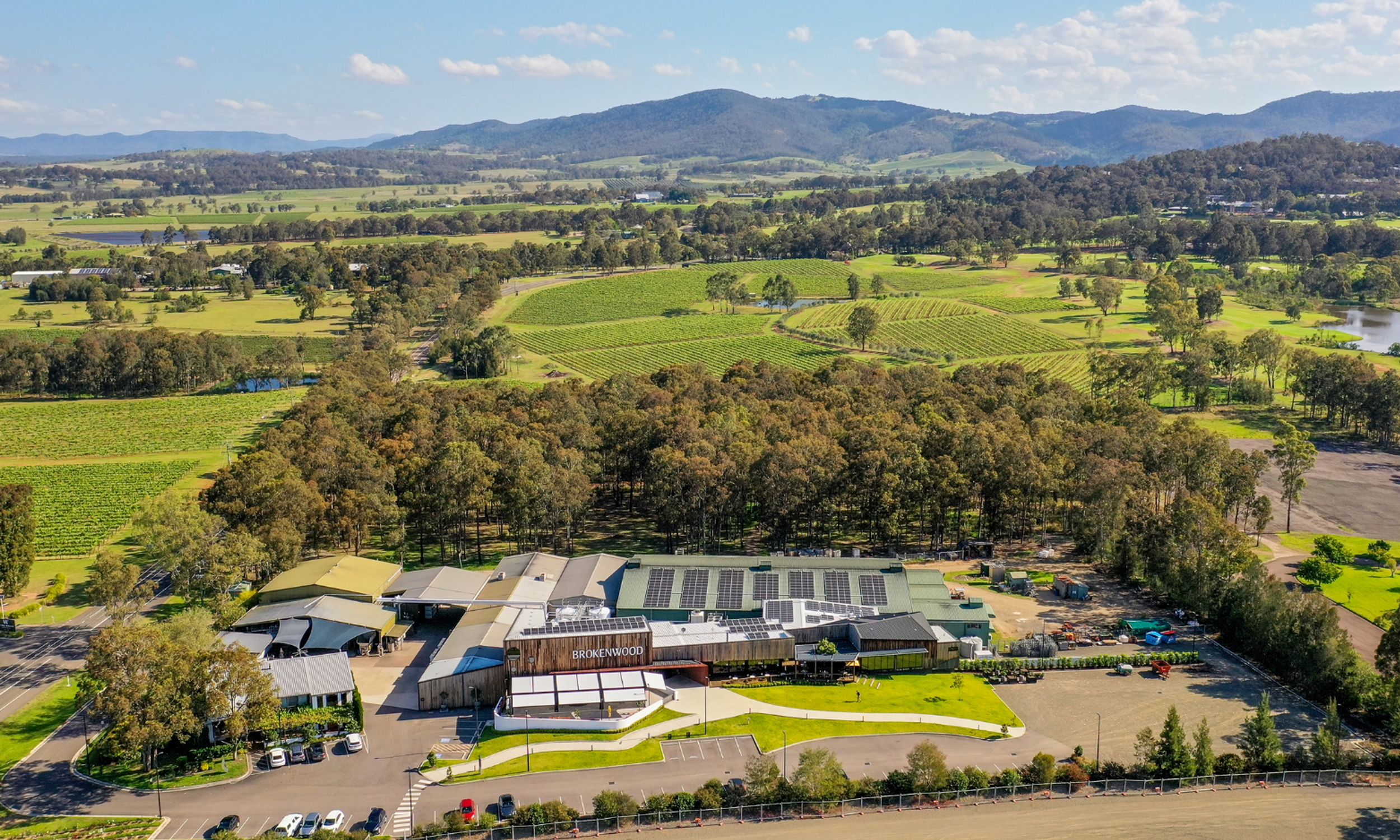 ENERGY EFFICIENCY
We've done a lot of work around improving our energy efficiency onsite by upgrading our refrigeration plant and supplementing our onsite energy usage with a 99kW Solar PV array, this has reduced our energy usage by 23%.
Installation of LED Lighting across the entire site is estimated to produce savings of up to 70% of our entire lighting bill. The install was completed in December 2019.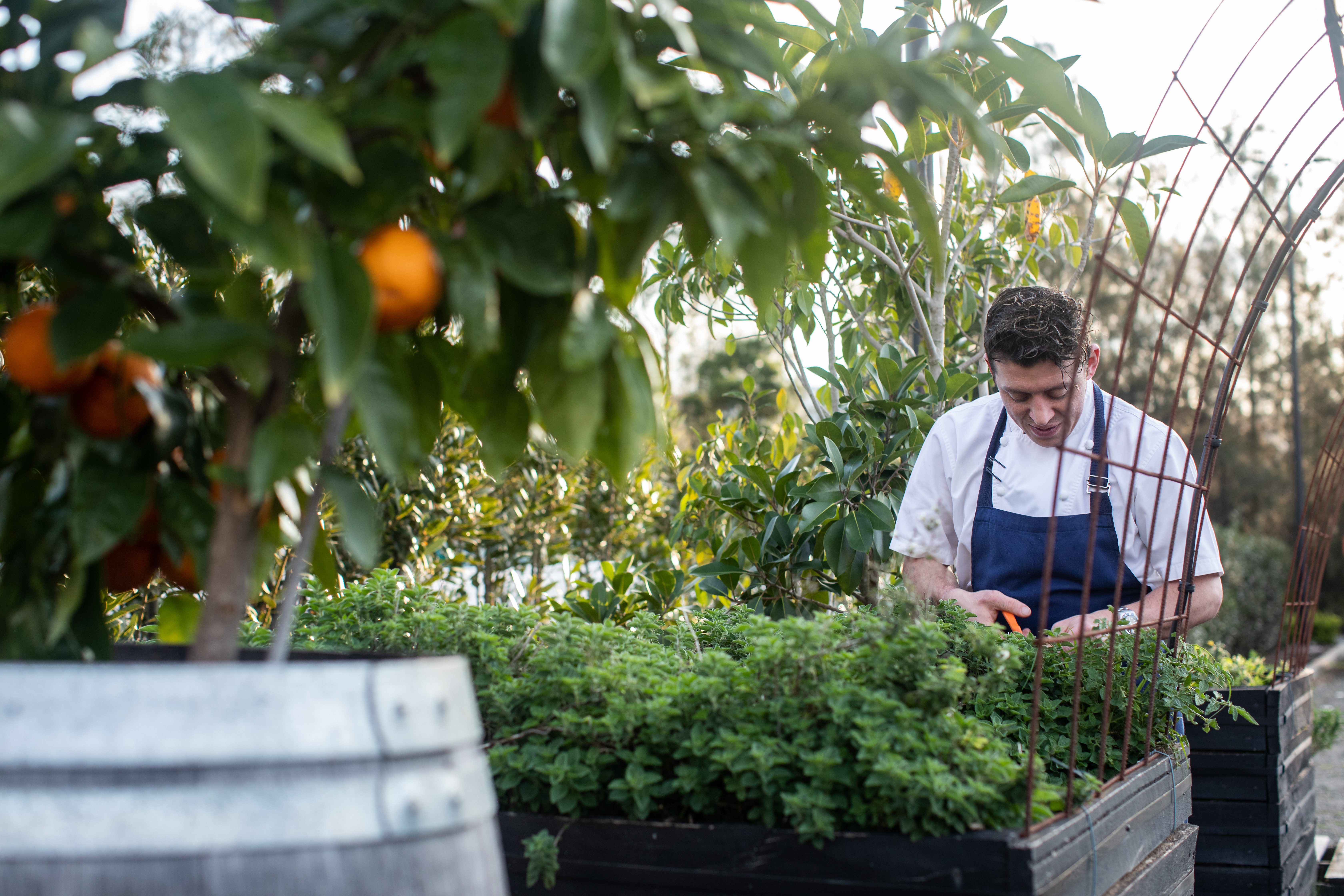 COOKING WITH SUSTAINABILITY IN MIND
Under Lorrae's expert guidance, sustainability at our Cellar Door extends beyond wine production and, of course, into the kitchen.
Executive Chef Sean Townsend's approach to cooking is centred on eco-friendly practices and locally sourced ingredients. With Sean's help, Brokenwood has drastically minimised plastic use and reimagined our Cellar Door's dining options with sustainable wine at the heart of its food and cooking.
'Sean is very good with using cuts of meat that would normally not be used, and saving excess red wine from tastings to use as marinades,' Lorrae says.
Sean has also revitalised our three Chef's Gardens plots, each of which grow various vegetables and herbs that make for indescribably good food at The Wood Restaurant.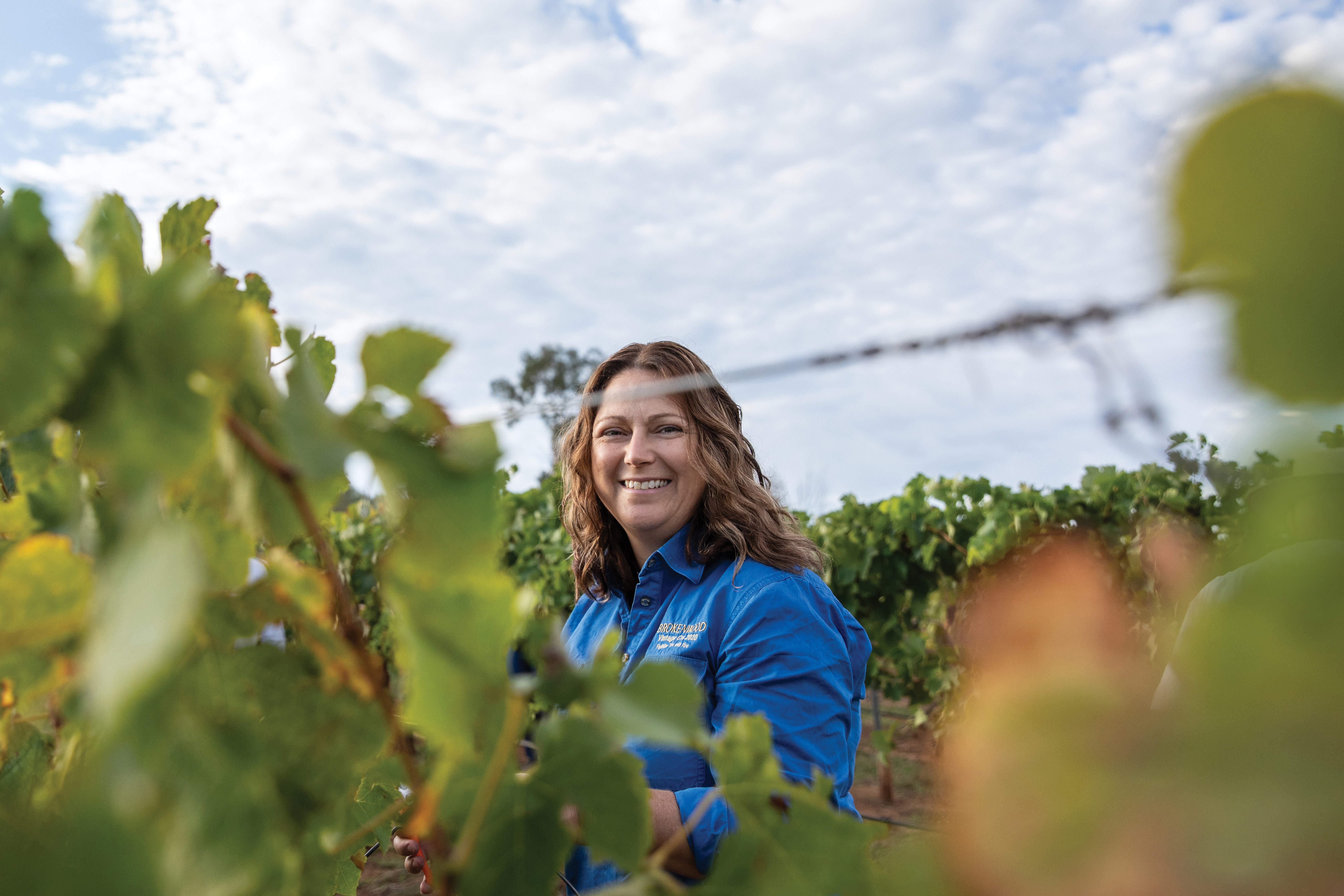 LORRAE ST VINCENT
Brokenwood's Lab & Sustainability Coordinator

When it comes to Brokenwood's mission towards sustainable winegrowing, Lorrae is our go-to girl. An irreplaceable asset to the Brokenwood team, Lorrae is responsible for ensuring that we implement sustainable practices across all areas of our winery.
'I look after chemical analysis, quality control, label integrity, waste management, water usage, kitchen sustainability, land and soil management practices,' Lorrae lists. 'I coordinate sustainability on-site in all departments. It's a big job, but so rewarding.'
Any questions or enquiries in regard to sustainability, feel free to contact her here.
ACKNOWLEDGEMENT OF COUNTRY
Brokenwood Wines acknowledges the Traditional Custodians of the Land on which our business operates in the Hunter Valley, the Wonnarua Nation Peoples. We pay our respects to their Elders past, present and emerging and recognise their continuing connection to land, waters and culture.

The Hunter Valley Inaugural Vintage Smoking Ceremony took place in January 2023 at Audrey Wilkinson Vineyard. Pictured : Stuart Hordern (HVWTA President): James Agnew (Agnew Wines) & Uncle Warren.