14 February 2018 | Krysten Barros
Hello #V18! An update on this years' vintage from Brokenwood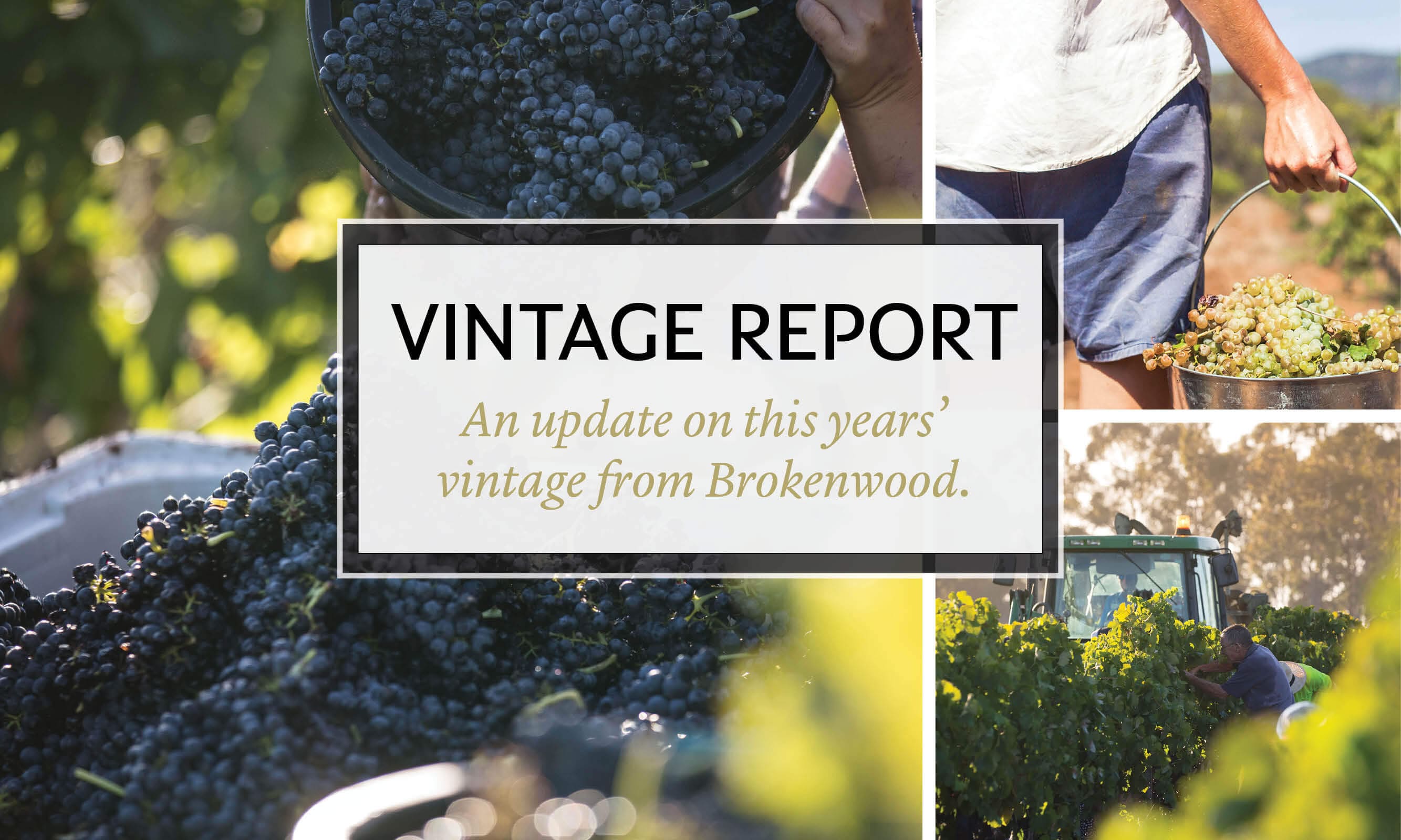 We have kicked off with yet another great vintage this year, all the fruit has been picked in the Hunter Valley and we're now getting fruit in from our other regions such as McLaren Vale, Beechworth, Margaret River, Orange, Cowra, and Canberra.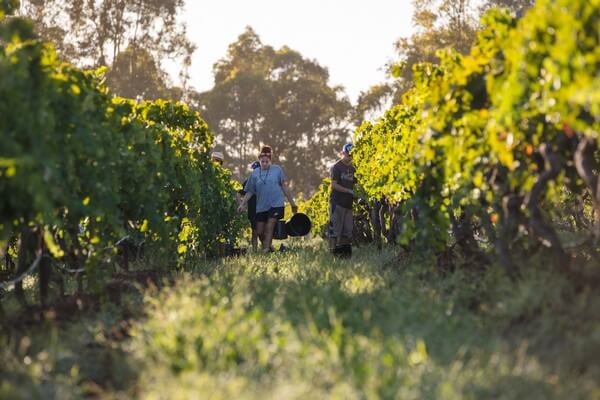 See below for an update from our Chief Winemaker and Managing Director, Iain Leslie Riggs on this years' vintage.
- 25th January 2018
At the time of writing, all our Hunter Valley whites, (all but 2 tonne being Semillon) has been picked. In terms of weather, Hunter Valley vignerons are happy when it doesn't rain and we certainly haven't had much in the past 10 months.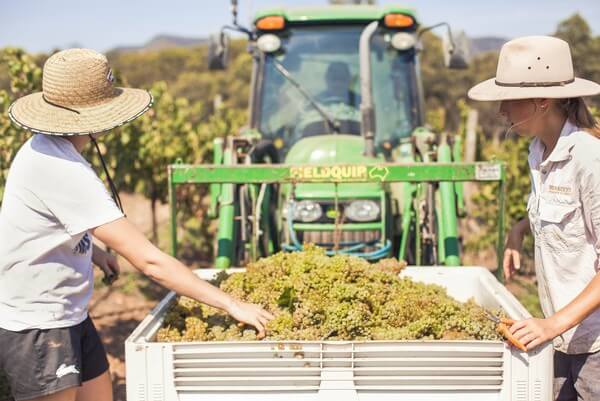 The Hunter Valley had 41mm on the 31st March 2017 and then 45mm on the 23rd October and the middle 6 months April – September saw only 124mm of rain and only just better than the dry winter of 2002 where we had 120mm in the lead up to the hot dry 2003 vintage.
Picking got underway on the 15th January compared to our earliest vintage in 2014, which was the 9th January. Brokenwood will start picking reds on Monday 29th January. Comparing other hot, dry years, we started processing our red fruit on 31st January in 2007.
Therefore we had a dry lead up and while we have irrigation to keep the vines alive, nothing beats nature's own. The canopies have not been affected by the constant run of 30C+ days but it is easy to see the vines are sick of the heat and dry. Sugars have stayed low, meaning typical vibrant Semillon with maybe just a lick more colour. Certainly 2003 springs to mind as a very similar vintage and style of wine. The reds wines will be generous but well balanced as there has been a slow rise in sugar.
We could see the red harvest extend past the 9th February, which will still be an early finish. The last Shiraz in 2003 was picked on the 28th February, the 5th March in 2005 and the 17th February in 2017.
Our other regions are in great shape, especially Beechworth, although not without loss of grapes to sunburn on the west facing slopes and McLaren Vale yet again is having a burst of 40C+.
- 12th February 2018
The last big pick of our Shiraz was completed on the 10th February being the last of our Hunter Valley fruit sources to come in. Semillon ferments smell and taste terrific and the red wines are truly impressive. Comparisons to the 2014 vintage will be plentiful as they have at this early stage intense colours and beautifully ripe tannins. A run of 30C-35C days and cooler nights allowed the grape sugar to ease up to 14 baumé unlike 2017 where temperatures of 45C were common. Exciting times ahead.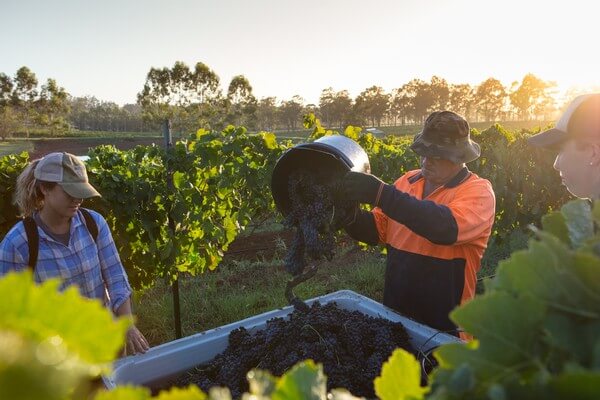 Beechworth has come on with a rush with Pinot Gris, Chardonnay and Pinot Noir all being harvested this week. Umpires Vineyard at Cowra had a significant hailstorm in late November 2017, so a much-reduced crop. We'll be closely monitoring the Forest Edge Vineyard following the Mount Canobolas bush fire over the past few days. Other regions are in good shape.
- Iain Riggs, Managing Director & Chief Winemaker