12 February 2019 | Krysten Barros
Bring on #V19! Here is an update on this year's vintage.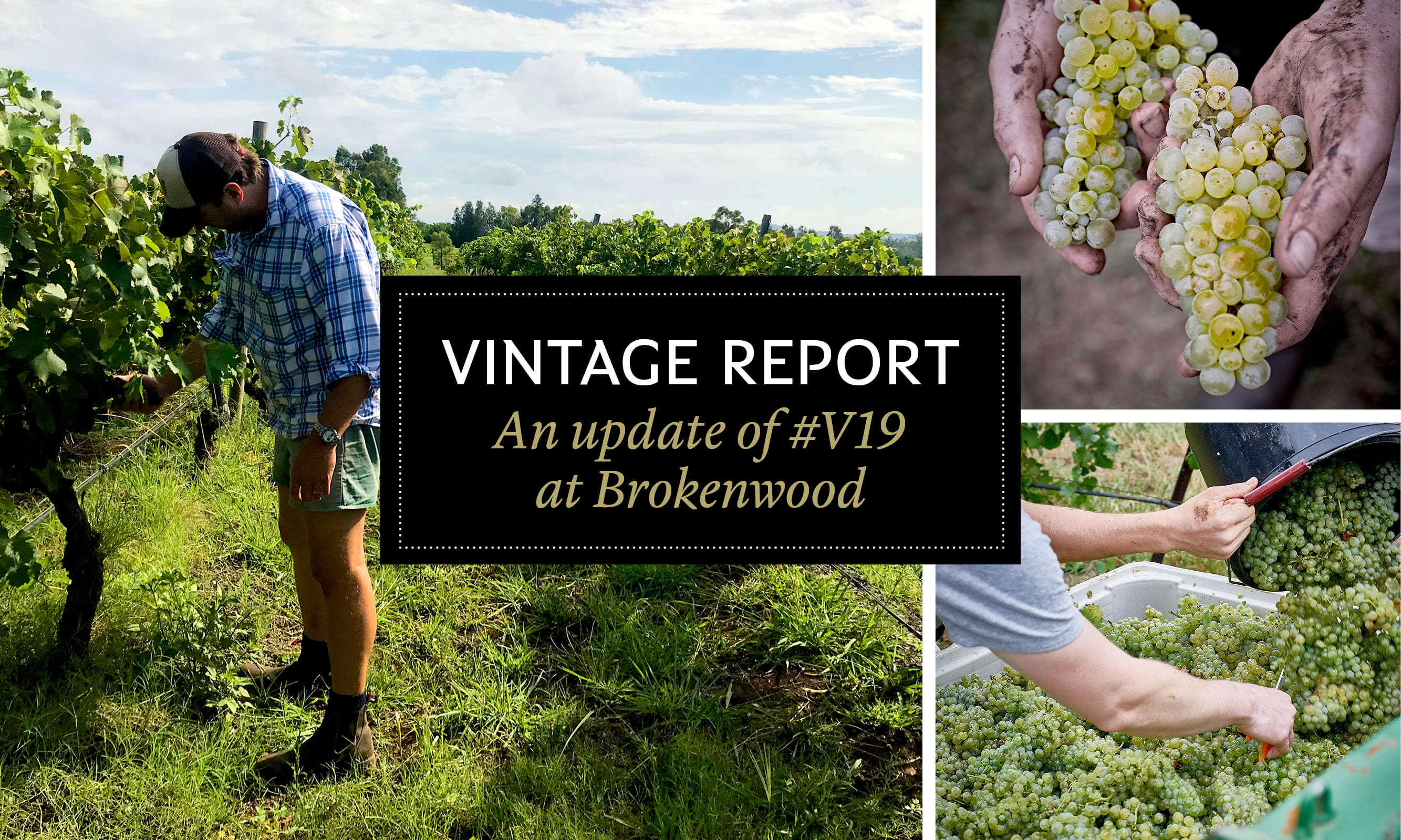 See below for an update from our Chief Winemaker and Managing Director, Iain Leslie Riggs on this years' vintage.
February 2019
The big question leading into vintage was: Could the Hunter Valley score three consecutive great vintages? At the time of writing it looks like the answer is yes! With the 2017 Brokenwood Hunter Valley Shiraz line up about to be released and a couple of 2018 HV Shiraz already in bottle, the thought of a repeat of the 2005, 2006 and 2007 is very exciting indeed. And not just Shiraz - as the Semillons from the trio of years, 2005 to 2007, were outstanding.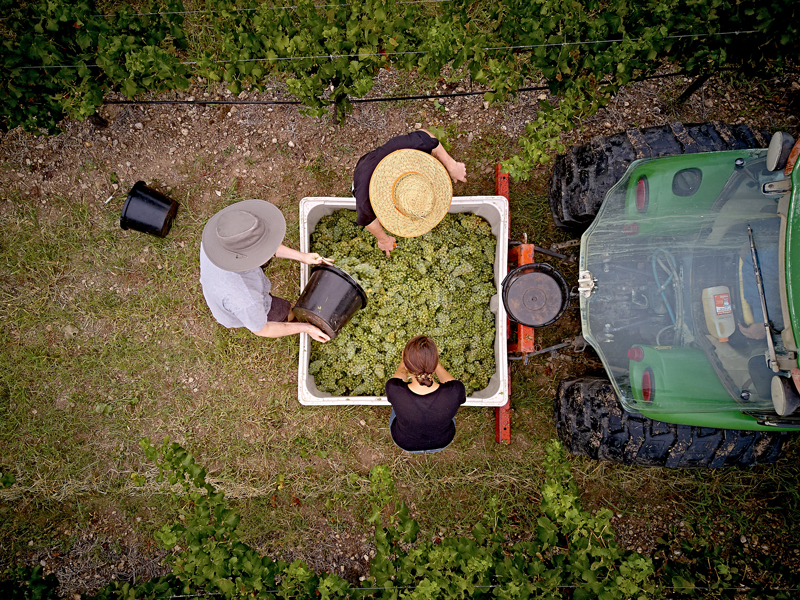 Post vintage 2018 rain in February and March of over 200mm allowed some last minute growth ready for winter. Just as well - as the next 5 months saw a miserly 72mm of rain. Early irrigation was essential and rain in the early summer months was needed. January 2019 saw a further 47mm but also extreme heat, with 27 days over 30C and 7 of those over 40C. The western edge of some of the vineyards were slightly scorched.
One of our weather charts shows rainfall from 1919 to 2006, with the average right on 800mm per year. If it is brought up to the century, 1919 to 2018, the average is 798mm. It is interesting to note that the last two decades back to 1999 are responsible for the ever so slight drop. The decade 1999 to 2008 and then 2009 to 1018 shows 693mm and 757mm respectively.
The only certainty that we have in the Hunter Valley is the total unpredictability of our weather.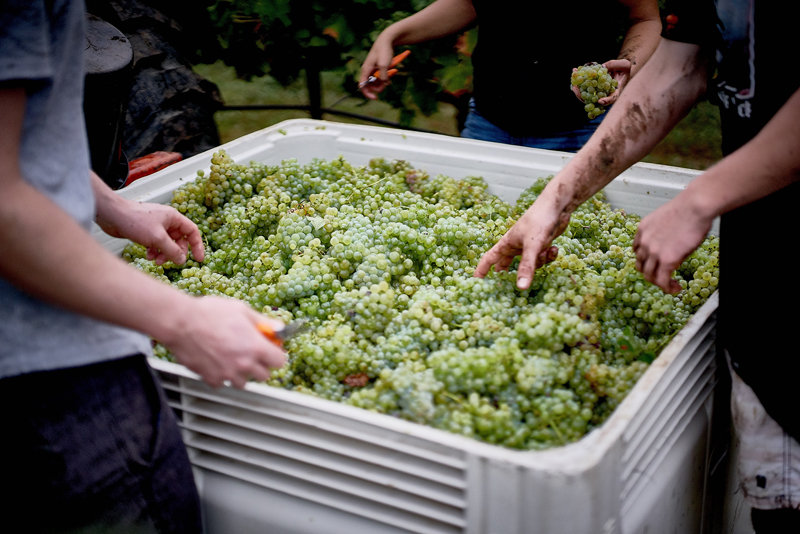 All our Hunter Valley Semillon will be in the winery this week and because of the dry winter, juice yield is down but juice colour and sugar levels are just fine. Oakey Creek, Trevena and Tallawanta are the pick so far. Brokenwood may pick some Shiraz by week's end, but seed and skin tannins could ripen a bit more. And if the rain holds off then the week starting 11th February will be all systems go!
The Vineyard team of Katrina and Lucy have done a great job with all the vineyards.
Of our other regions, Cowra is in recovery mode from last year's devastating hail storm; Orange looks terrific as does the Canberra District. The Indigo Vineyard at Beechworth had a bit of 'Hunter' this year with a big rain event before Christmas that dumped 175mm and took out bridges and roads - then back to 40C weather. The Chardonnay is getting very close. McLaren Vale has been hot and dry.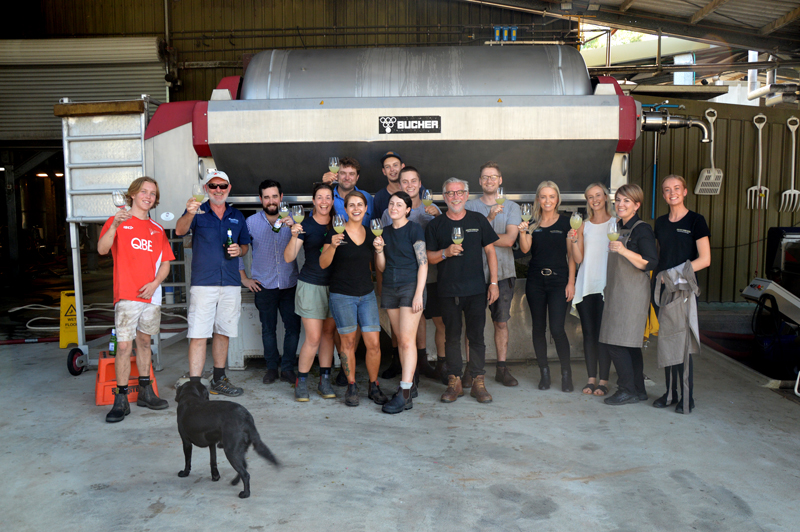 A terrific vintage crew in 2019 and we've become somewhat of a Wine Kindergarten rather than a Wine University, with a few 'sons of' this year. Jai Harrop (Matt Harrop was our winemaker 1996-98), Ben Dolan (Rob Sticks Dolan of Yarra Valley fame) and Remy Thomas (son of local legend Andrew Thomas) all pitching in for the vintage. Plus Internationals from New Zealand and Canada.