18 October 2019 | Awards and Accolades, Cellar Door | Krysten Barros
2019 NSW Tourism Awards Finalists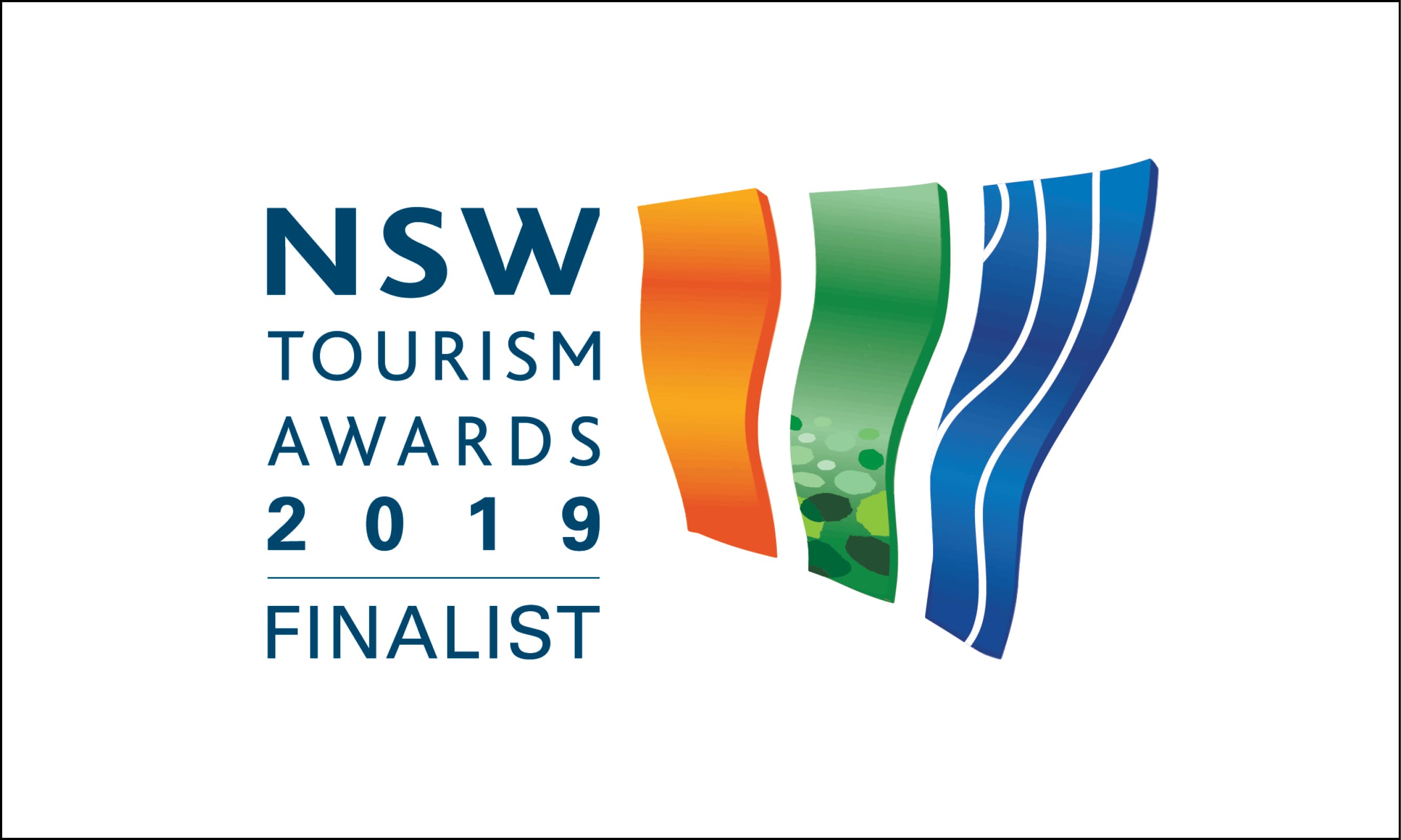 What a year it has been for Brokenwood Wines as they approach the one year mark of the opening of their new Cellar Door on Friday 6th December 2018. The team envisioned a space that was as special as their wine, and they have certainly achieved this, providing their dedicated members and guests with an all-encompassing, unforgettable food and wine experience in the Hunter Valley - a new 'Home in the Hunter'.
Chief Winemaker and Managing Director, Iain Riggs says, 'Our new Cellar Door not only marks a significant moment in Brokenwood's history, but allows for a higher level of customer experience, transforming Brokenwood from a small Cellar Door into a must-visit tourism drawcard in the Hunter Valley.'
The Brokenwood team have celebrated a number of exciting wins over the last 6 months, receiving 2019 Cellar Door of the Year at the Hunter Valley Legends Awards in May and listed as the twelfth Top Winery of Australia by The Real Review, receiving a Certificate of Excellence.
Their success has recently continued, named finalist in their category (Tourism Wineries, Distilleries and Breweries) in the 2019 NSW Tourism Awards last Friday. The awards acknowledge leaders in tourism excellence, attracting 146 entrants across 26 categories. Brokenwood Wines sit beside five other successful Hunter Valley businesses who were also nominated for awards: Beyond Ballooning; Crowne Plaza Hunter Valley; Hunter Valley Gardens Christmas Lights Spectacular; Hunter Valley Wine and Tourism and Margan Wines and Restaurant.
"The NSW Tourism Awards are the most prestigious awards in the tourism industry, with a long history of celebrating and recognising business excellence, innovation and outstanding customer service by tourism operations," NSW Business Chamber CEO, Stephen Cartwright said.
The winners of the 2019 NSW Tourism Awards will be announced at a gala dinner on 14th November at the Four Seasons Hotel in Sydney. Select Gold Medal winners will go on to represent NSW at the Qantas Australian Tourism Awards in Canberra in March 2020.