10 February 2022 | Claire Richardson
2022 Vintage - Update 2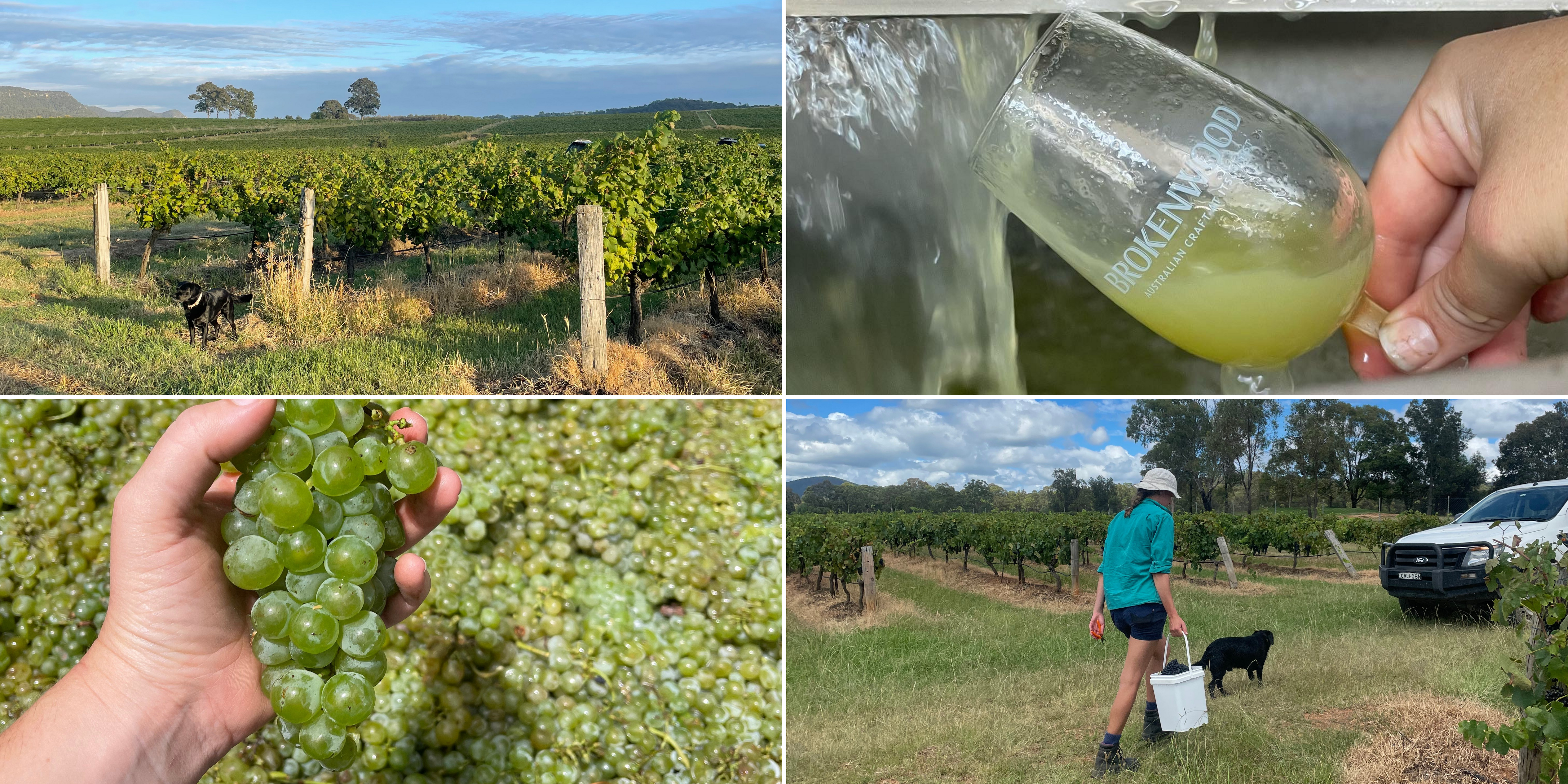 Winemakers Vintage Update as at 10/02/2022
Three weeks have passed since my last vintage update and we have had a busy few weeks in the vineyard and winery.
Thankfully we have had relatively benign weather since my last update, with below average rain for the month of January. This has allowed us to bring in all of our Chardonnay and Semillon. Chardonnay and Semillon crops are up across the Valley, and the quality is excellent, even more so when the challenging season (we received 440mm of rain between September and the end of December) is taken into account. We have taken off over 200 tonnes so far, with all of our Hunter Valley whites off by the end of this week. Kat, Fletch and Remy have done a great job getting the fruit off in a year when pickers are very light on the ground.
It is the latest that we have picked Semillon in my time in the Hunter Valley, and for the second consecutive year, the Semillon has excellent natural chemistry. We have had to do very little adjustment, which means the wines will have great balance and good flavour.
We sampled all of our Hunter Valley Shiraz earlier in the week and the vines are hanging in there despite the cooler, damp conditions of the last week. We have some good ripening weather forecast over the next few days which will be welcome. We intend to sample again on Saturday and we expect to make a start mid/late next week with a real ramp up in activity w/c 21/2.
I visited Beechworth yesterday to check on progress, the Pinot Noir crop is reduced due to frost but otherwise the other varieties look excellent. We expect to start picking Indigo Vineyard Pinot Noir w/c 21/2, which will be the latest start at Indigo since 2011.
All regions are later than average, and this will only be more pronounced in regions south of us, particularly with later varieties such as Cabernet Sauvignon.
As per my last update, keep your fingers and toes crossed for continued dry weather across our growing regions and I'll update again in a couple of weeks.


Kind Regards,
Stuart Horden
Senior Winemaker