24 January 2022 | CARLEE WATSON
2022 Vintage - Update 1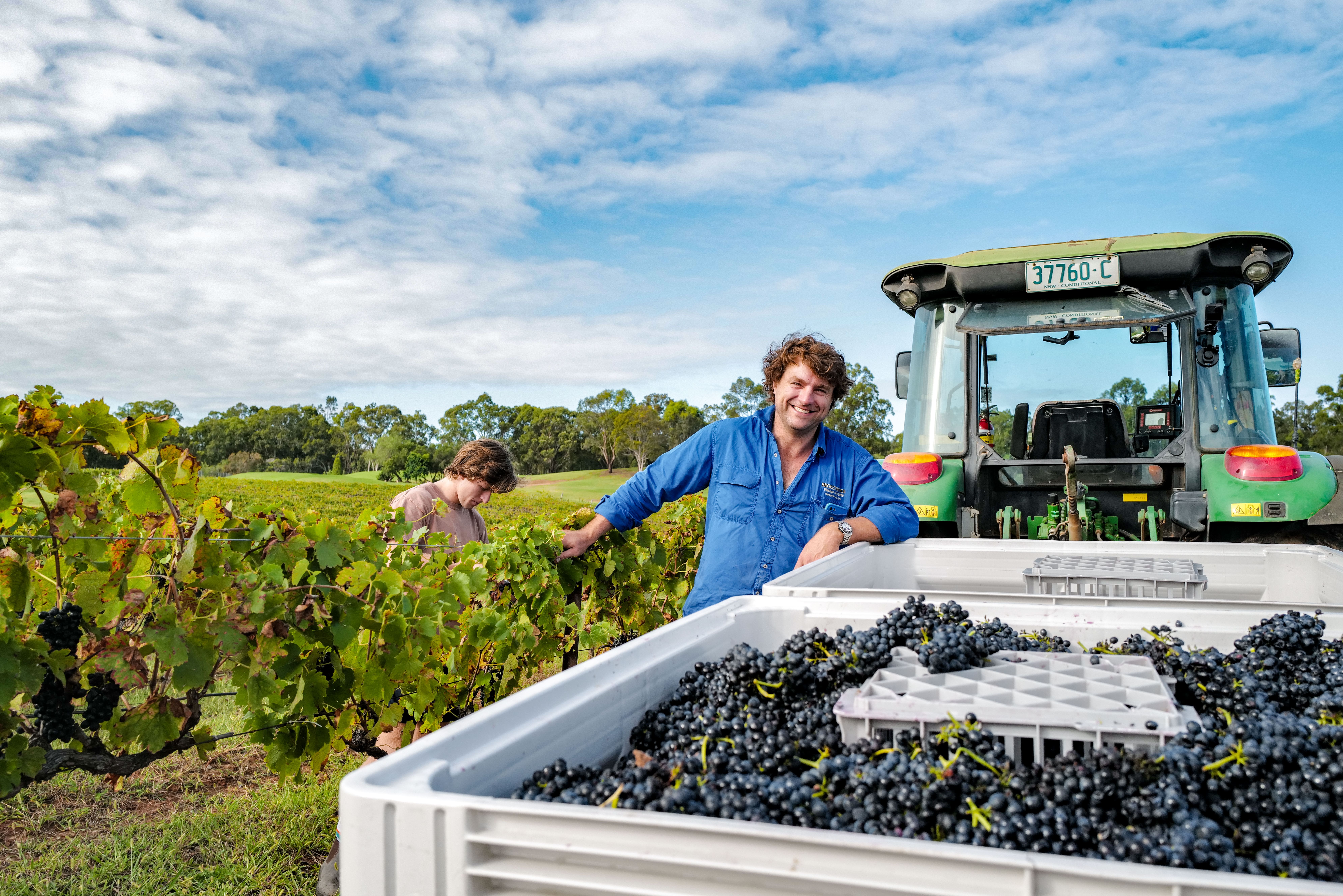 Winemakers Vintage Update as at 25/01/2022
Happy New Year to all, I hope that you had a great Christmas with friends and family.
It has been certainly been a challenging growing season, with a wetter and cooler than average year bringing persistent storm fronts and the consistent threat of Downy Mildew. Up to the 31st of December 2021, we had received 956mm of rain, with Pokolbin reaching its annual rainfall in mid-November. La Nina has once again made herself felt this summer.
This rainfall has set a good crop, with a healthy canopy despite the high disease pressure. Fruit condition is excellent considering the season.
We picked an early parcel of Chardonnay from the now Brokenwood owned Oakey Creek Vineyard and yesterday the first of the Hunter Valley Semillon was picked from the Latara Vineyard. Shiraz is in excellent condition and through veraison. I don't expect to pick any red grapes until very late Jan/early-mid February. Natural acidity again looks to be feature of the season.
The weather forecast is starting to look promising, with some fine weather for the next week, which is exactly what we need to ensure we can harvest our fruit in good condition.
Our visiting vintage crew have all arrived onsite and are keen to experience a Brokenwood harvest.
Keep your eyes on social media for updates on what's happening on the crush pad. In the meantime, keep your fingers and toes crossed for some dry weather so we can enjoy a grape hammer in the sun and most importantly, ensure vintage 2022 is a success.

Cheers,
Stuart Hordern
Senior Winemaker