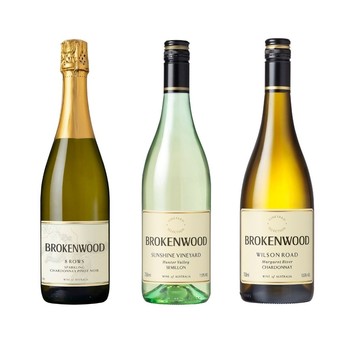 Sparkling & Single Vineyard Whites | Trio Pack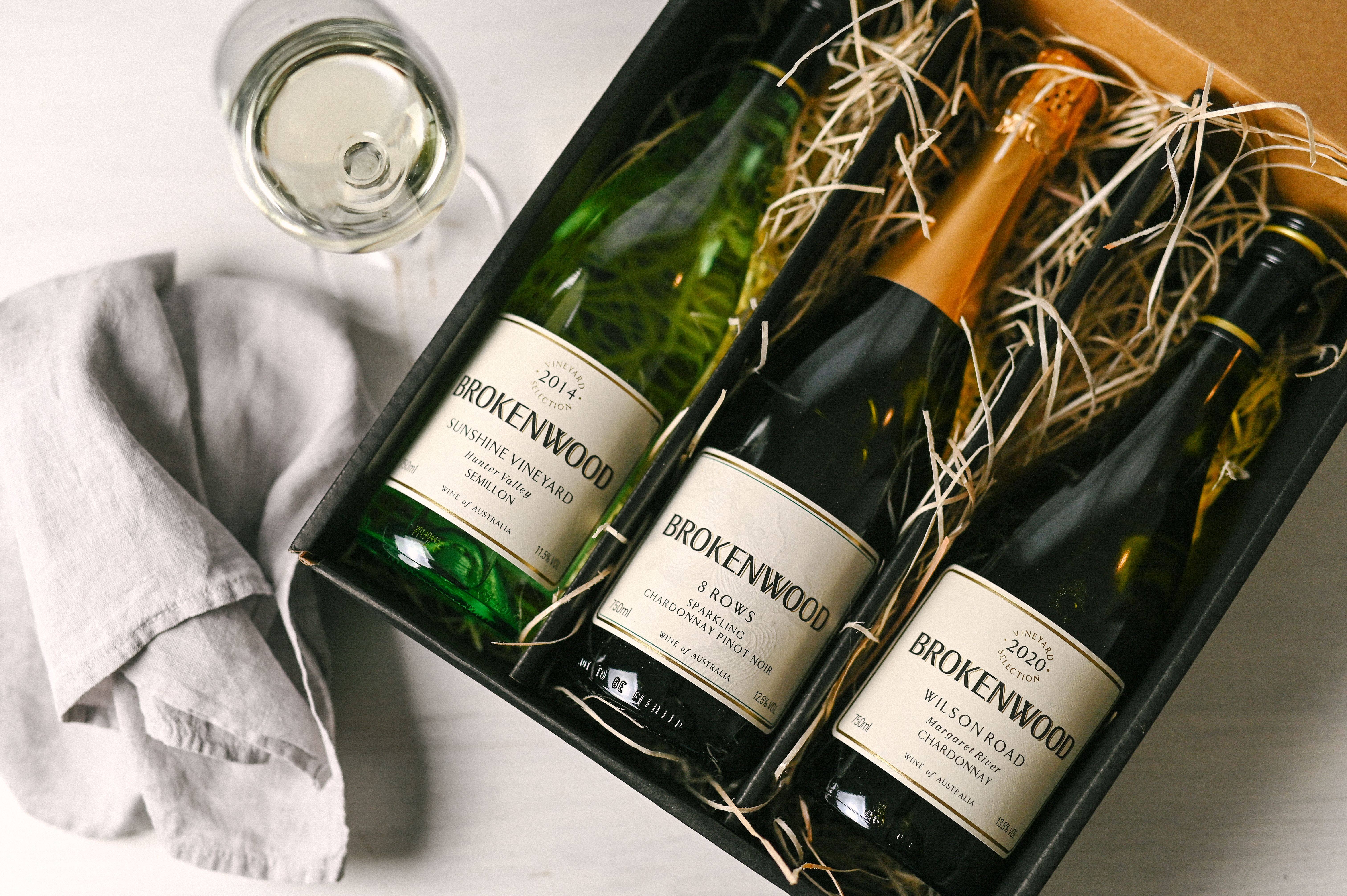 Two single vineyard whites from the superb Hunter Valley & Margaret River regions. Plus, a Brokenwood party favourite, the 8 Rows Sparkling with its soft & creamy effervescence.
Pack includes:
1 x 2020 8 Rows Sparkling Chardonnay, Pinot Noir
Pale straw with youthful hues, this sparkling wine is crystal clear with a fine persistent bead. The bouquet shows lifted citrus and strawberry fruit characters. The palate exhibits fresh berry fruit flavours, soft and creamy light yeast characters with a fine structure. It finishes with a lively effervescence and a crisp natural tangy acid finish.
1 x 2014 Sunshine Vineyard Semillon, Hunter Valley NSW
At 7 years of age on release, the colour is starting to show some development with yellow tints complimenting the green edges. Lifted toast and beeswax notes with hints of lemon curd. Lively lime juice, Bickfords cordial characters are backed by fine, zesty acidity. A wonderful semi-mature Hunter Valley Semillon displaying the classic texture, fruit weight and length.
1 x 2020 Wilson Road Chardonnay, Margaret River WA
A perfect pale yellow colour, tinged with green. The fruit was picked to preserve the grapefruit and white stonefruit aromas. Cashew French oak on the nose and palate with the hint of vanillin sweetness compliments the Chardonnay fruit. Ripe fruit flavours that will build with bottle age. Great acid line and all up a very enjoyable Margaret River Single Vineyard Chardonnay.