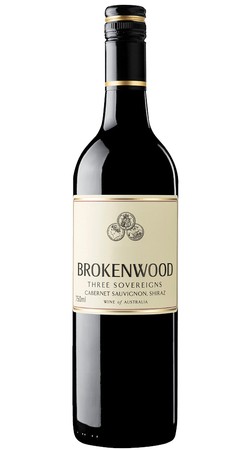 Three Sovereigns Cabernet Sauvignon Shiraz
Coupon Code Price $235.20
South Eastern Australia
Enter your fundraiser code at the checkout to receive a discount on this product, plus free shipping. Case sales only. 12 bottles p/case.
Wine Profile
Tasting Notes
Ripe red berries and leafy fruit are rounded off with subtle oak nuances, resulting in an attractive medium bodied red blend that combines easy drinking with a soft tannin finish. Enjoy now or over the short term.
Vinification
Grapes were harvested from the premium viticultural regions of Orange, Beechworth and Hunter Valley. Fruit was crushed, 100% de-stemmed and chilled to 3 degrees for a 4 day cold soak. Fermentation took place in both open fermenters and vinomatics, where traditional hand plunging and gentle pump overs occurred twice daily. Fermentation temperatures were 24-32 degrees and ensured a finished wine with wonderful fruit purity, vibrant crimson red colour and fine, long-chained tannins. Maturation for 15 months in French and American oak, of which 20% was new.
Winemaker Comments
'If your wine is as scarce as gold you must be paid in gold'. These were the words of Melbourne restaurateur Herman Schneider that accompanied three gold half-sovereigns, payment for five cases of 1975 Brokenwood Cabernet Sauvignon. The proprietor of Two Faces, had previously ordered wine from the 1973 and 1974 vintages, but such was the demand none could be supplied. Not so the 1975, with the wine duly delivered late that year.
Food Pairing
Grilled duck breast, pasta with pork and fennel sausage or BBQ'd lamb chops with rosemary.
Drink
Drinking well now but will improve with further bottle age.