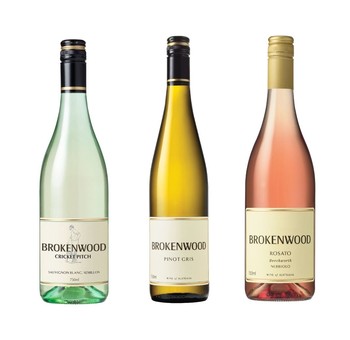 Must-Have Whites & Rosé | Trio Pack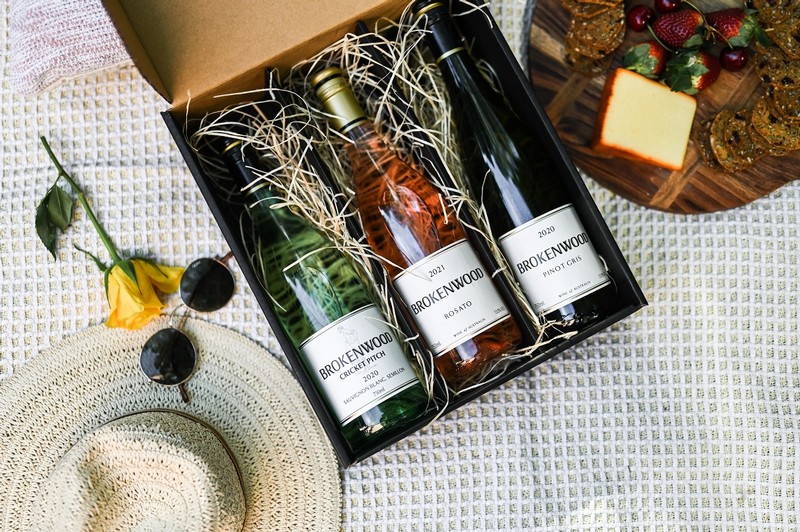 A mix of light and bright wines with 3 different varietals to try. Perfect for alfresco afternoon drinks, or paired with a fine local cheese platter, fresh seafood or spicy Asian cuisine.
Pack includes:
1 x 2020 Cricket Pitch White, Sauvignon Blanc Semillon, NSW
Lovely pale yellow colour with green tints. Citrus pith and florals on the nose with a clear Sauvignon Blanc lift. Initial flavours of citrus and melon, light cool palate at 11.5% alcohol. Grapefruit, finger lime and a zesty acidity adds to the structure.
1 x 2021 Pinot Gris, Beechworth VIC
Our newest release Pinot Gris comes from the Currency Creek region of the Fleurieu Peninsula in South Australia.
Pinot Gris grapes can be quite coloured, even pink in some years; this wine is a lovely yellow/green. The initial palate of nashi pear and beeswax is carried by a zesty acidic backbone. Being a slightly warmer vintage, the palate carries more weight and richness. A delightful Pinot Gris that just asks to be consumed.
1 x 2021 Rosato, NSW & VIC
A blend of Mediterranean grape varietals; Nebbiolo, Sangiovese & Tempranillo. The colour is a very appealing pale salmon. Nebbiolo has a floral element to its aroma and this dominates with almost but not quite, rose water and Turkish delight in the background. The palate has vibrant spice/ginger notes and while technically a red wine, has plenty of zesty acid.