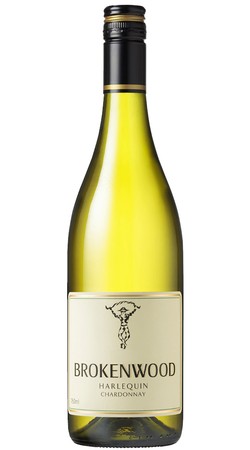 Harlequin Chardonnay
Coupon Code Price $210.00
Cowra, NSW
Enter your fundraising code at the checkout to receive a discount on this product, plus free shipping. Case sales only. 12 bottles p/case.
Wine Profile
Tasting Notes
A superb colour – bright yellow/green, even after oak aging. The aromas are in the citrus/tropical spectrum. A young wine, so plenty of primary fruit. The oak sits in the background and adds a char/smoky element. The palate has good weight, alcohol and glycerol, and a long finish. Although subtle oak, it's there and will integrate with the pineapple/mango fruit with further age. A great example of Brokenwood's complex, barrel fermented Chardonnay that will gain weight to give richness, but not advanced again due to the screw cap seal. A top food wine.
Vinification
Oxidative handling resulting in low phenolics and ultimately greater complexity. A combination of pure yeast ferments, with small parcels of wild ferments. Gentle pressing of the grapes and minimal handling resulted in a juice of wonderful purity. 50% of the juice went to French oak (10% new) for a wild fermentation. The remaining 50% fermented in stainless steel.
Winemaker Comments
Contrary to popular belief the sales of Chardonnay both here in Australia and overseas continue to grow. The ABC Club (anything but Chardonnay) must be questioning its numbers. Perhaps it is now the AC/DC Club, Always Chard/Decent Chard! The increased desire of the industry to make better and more interesting Chardonnay has fuelled the sales.
Food Pairing
Rich seafood, pasta and light meat dishes.
Drink
A great example of Brokenwood's layered Chardonnay and is an excellent drink for now or over the short term. The use of screw cap will ensure consistent aging.