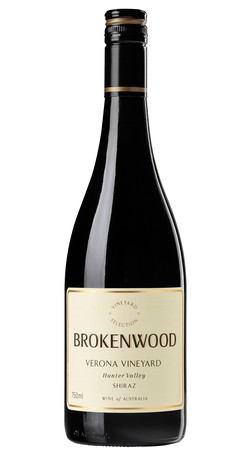 2018 Verona Vineyard Shiraz
Hunter Valley, NSW
Lovely depth of colour along with purple tints due to the dry year and slightly riper fruit. Verona Vineyard Shiraz is always characterised by the soft sweet plum pastille fruit note. This carries to the palate with background vanillin oak with most of the wine in a 2700L cask. Fine ripe tannins add to the fruit density, with some liquorice notes and persistent after taste. A Shiraz to age for many years.
CRU $525.00 I SVC $495.00
Wine Profile
Vinification
Processing started with 3-4 day cold soaking and then a 4-5 day ferment at 24-26C. The vineyard is on heavy clay, similar to the Graveyard Vineyard but the southerly aspect gives a more floral character. The oak regime for this wine is 100% French puncheons, no new oak
Winemaker Comments
The Verona Vineyard is across the road from the Graveyard Vineyard and has been under Brokenwood's care for the past sixteen years. First planted in 1968, the original cuttings are from old vineyards in the region. This is the sixth bottling of Verona as a Single Vineyard wine. The Hunter Valley enjoyed another stress-free vintage in 2018. Low rainfall throughout 2017 meant low foliage and the harvest was saved by 210mm of rain over November to December 2017. Picking Shiraz commenced on 28th January and completed in 2 weeks after a very hot end to January. The second of what has turned out to be three great vintages - 2017, 2018, 2019. Debate will continue about the '17 versus '18, both have their own magic; some people will support the solid fruit/ tannin nature of the '17 while others the finesse of 2018. The original Verona vineyard was planted in 1968 and is on a gentle south facing slope.
Food Pairing
Osso bucco, steak, lamb and cheese.
Drink
Drinking very well now but will benefit from many years of cellaring.