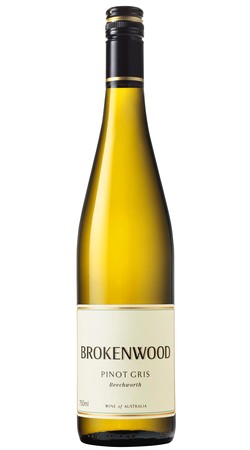 2017 Pinot Gris
Beechworth, VIC
Pinot Gris grapes can be quite coloured, even pink in some years; this wine is a lovely yellow/green. The initial palate of pear and beeswax is carried by a zesty acidic backbone. Pinot Gris can have a touch of phenolic 'grip', but at 12.5% alcohol this wine is bright and zippy.
CRU $315.00 SVC $297.00
Wine Profile
Vinification
Processing involved crush, drain and chilling of the juice, down the road at Oxley. The racked juice was transported to the Hunter Valley for fermentation in stainless steel. As per previous years, approximately 5% received old oak barrel fermentation.
Winemaker Comments
Pinot Gris is widely planted in Alsace, France and is in fact a mutation of Pinot Noir, best noted for its coloured berries and sometimes deeply coloured wine (for a white that is). Pinot Grigio, as it is known in Italy, ranges from a full-bodied white to a rather plain wine if picked before full ripeness. In terms of winemaking technique, both the French and Italians often leave some juice solids in the ferment to produce a fuller style. Here, the wines benefit from the cooler terroir but still have richness to them. The true character of Alsatian Pinot Gris lies somewhere between the intense perfume and musk of Gewurztraminer, and the floral finesse and purity of Riesling. An excellent winter rainfall and a dry spring were the perfect ingredients for a top vintage. A consistent harvest was seen after the very compressed vintage in 2016. The first fruit was harvested on the 18th of February, 16 days later than 2016. Excellent fruit quality across the entire vineyard.
Food Pairing
While some Northern Hemisphere examples age well, this wine is best consumed in its youth accompanied by the Alsace specialty, Foie Gras. A consommé will be just as enjoyable.