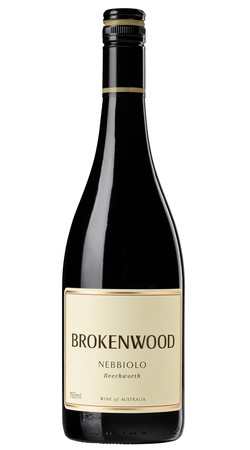 2016 Nebbiolo
Beechworth, VIC
The widely accepted, if a little romantic expression for Nebbiolo is 'tar and roses.' An interesting mix of early tar and lifted florals. The 2016 vintage has a mid-density colour with some purple tints on the edges. Like Pinot Noir, depth of flavour is quite separate to colour. Sweet red cherry fruit, briar wood characters and a savoury palate. Sufficient balance and length, often the drying tannins can dominate, but not in this wine.
CRU $420.00 SVC $396.00
Wine Profile
Vinification
Like Sangiovese, Nebbiolo requires specific vineyard management i.e. crop and leaf thinning. Even so, the wines are only mid-density in colour and weight. Hand plunged in small open fermenters and then given 7 months in older barriques.
Winemaker Comments
Brokenwood winemakers and crew don't need too much encouragement to taste a range of world wine styles and one of our favourite countries is Italy. Nebbiolo is the principle grape variety of the Piedmonte region in NW Italy and responsible for the wines of Barolo. A very cold and wet winter of 2015 meant a late budburst, however set the vines up for a great spring. A warm summer did mean irrigation was necessary and picking was very condensed. The last grapes off were nearly a month ahead of previous years, but this worked in our favour as there was a heat wave in early March. Overall, an excellent vintage.
Food Pairing
Pasta, quail, or go for the regional food of Barolo, carpaccio & truffle.
Drink
Drinking well now but will improve with further bottle age.