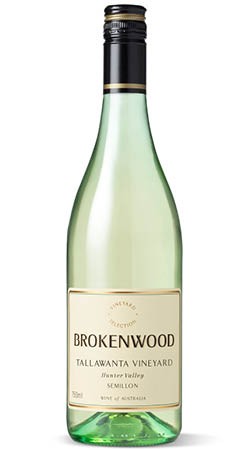 2015 Tallawanta Vineyard Semillon 6 pack (S&S Sale)
6 Bottles each of;
2015 Tallawanta Vineyard Semillon,
Hunter Valley NSW
At 3 years bottle age on release in 2018, this wine has the perfect Hunter Valley Semillon colour, pale yellow and luminous green tints. There is a hint of toast, honey nougat flavour and texture with citrus rind aromas and some cut
grass in the background. Lovely weight and depth of fruit with lime flavours and soft acid. A great addition to our Single Vineyard Semillon range.