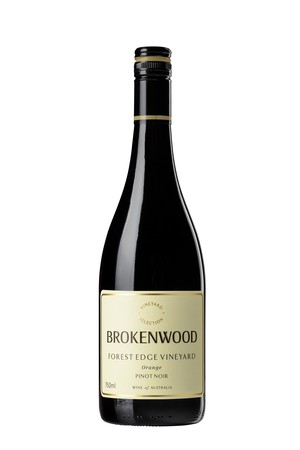 2011 Forest Edge Vineyard Pinot Noir
(SPECIAL MUSEUM RELEASE)
Orange, NSW
Colour is starting to develop aged hues but still bright. Lifted red cherry aromas with background charry oak notes. The medium bodied, lighter weight palate is still rich and ripe with savoury red fruit characters.
Wine Profile
Vinification
Retention of fruit character is always important. Processing involved cold soak of the must for a few days and included approximately 10% whole bunches in the ferment. No post ferment maceration was undertaken. Oak maturation was in predominantly used French oak barriques and bottled at the 12 month mark. This is clone MV6.
Winemaker Comments
The Orange district is widely recognized as one of Australia's premium cool climate regions. Rob Crawford established the 'Forest Edge' Vineyard in 1988. Vintage 2011 is Brokenwood's 12th year of handling fruit from Forest Edge. Orange again battled inclement weather for 2011 but careful canopy management meant that we harvested not only enough grapes but of a quality to make only our second ever Forest Edge Pinot Noir, the previous was 2002. With Brokenwood being Hunter Valley based, Pinot Noir is not a style that we are readily associated with. However, five vintages of Yarra Valley Pinot Noir in the early 1990s and then our involvement with Seville Estate from 1997 has meant that a few techniques have been picked up.
Food Pairing
Duck, quail and steak tartare.