Nathan Hughes
National & Export Sales Manager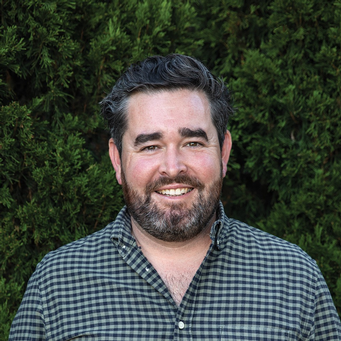 Having been involved in the wine industry since the day he left school, Hunter Valley local Nathan Hughes has a deep rooted passion and a solid career in winemaking that has taken him across Australia and Europe.
Early in his career, Nathan worked in various Hunter Valley restaurants and wineries which sparked a keen interest in the origins of wine. This passion took him to Europe where he successfully managed and acted as Sommelier for hotels and restaurants in England. Upon his return to Australia, Nathan returned to the Hunter Valley to help build the wine lists of top end restaurants.
With his experience and knowledge of the final product, Nathan went behind the scenes and volunteered for his first vintage at Chateau Pato. He soon realised this was the final piece in the puzzle and began his Brokenwood journey in 2010 as a Vintage Cellar Hand.
In 2014, Nathan embarked on the role of Brand Ambassador at Brokenwood leading him to an interstate move to South Australia taking the role of Sales & Marketing Manager at Willunga 100 followed by Regional Export Manager at Angove Family Winemakers.
Nathan returned "home" to Brokenwood in 2021 taking the role of National & Export Sales Manager, bringing with him wife Mel and his two young children, to settle in the Hunter once again. He is an invaluable and integral part of the Management team.