Katrina Barry
Hunter Valley Vineyards Manager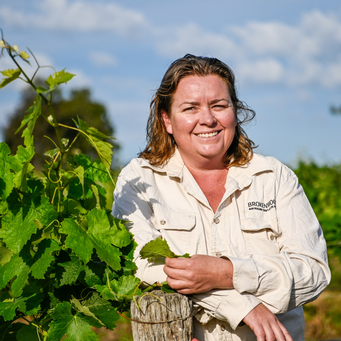 Katrina Barry has been working at Brokenwood Wines since the age of 12. Her father Keith Barry (KB) was Vineyard Manager for 23 years, with Kat working alongside him for 18 consecutive vintages. In 2013 they won 'Viticulturist of the Year' at the Hunter Valley Legends & Wine Industry Awards, a well-deserved accolade with their unbeatable knowledge of the land.
Kat has now taken the reins and is leading the vineyard team into our next vintage. Brokenwood's Kat's and Dog's Vineyard has been named in her honour, which is particularly fitting as KB helped to plant the original vines in 1968 when he was a young lad doing casual vineyard work.
The Brokenwood Crew and all who knew him were sad to lose KB in 2016, he will forever be in our hearts.