Sean Townsend
Executive Chef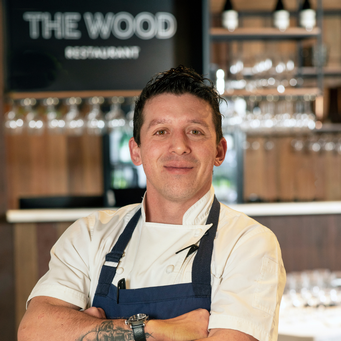 Brokenwood is turning up the heat in the kitchen with the appointment of Executive Chef, Sean Townsend.
"Sean's passion for exceptional food, wine, and his long-standing relationships with local producers is the perfect combination to ensure we deliver a dining experience that matches and elevates our wine offering." Says Senior Winemaker Stuart Hordern.
Sean's extensive experience includes working under Troy Rhoades-Brown and Frank Fawkner at Muse before leading the charge at Muse Kitchen for 4 years and maintaining their Australian Good Food Guide Chef Hat status. He is behind the Hunter Valley's Potters Hotel dining transformation and spent 2 years with Daniel Southern at Melbourne's sophisticated French bistro, Comme.
"I'm honoured to join Brokenwood and continue their legacy of excellence. I have ambitious plans to bring an exciting new culinary experience to the Hunter Valley, championing local and seasonal produce with simplicity, detail, and synergy flowing between plate and glass" says Sean.
"I plan to extend the onsite vegetable garden, add a beehive and implement a no single use plastic policy to drive sustainability. We'll give equal respect to all dishes, vegan, and meat, and I look forward to sharing the origin stories behind the local ingredients we select"
Sean has developed a modern Australian menu for The Wood Restaurant, citing European influence in flavours and technique. This theme will extend to the Cru Bar + Pantry in a café menu designed for a more casual experience.