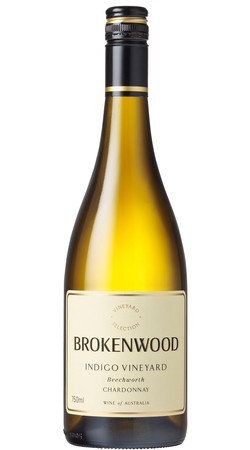 2016 Indigo Vineyard Chardonnay
Beechworth, VIC
Careful winemaking and a very hands-off approach has resulted in a perfect green tinted yellow colour. An excellent complexity on the nose and palate after pressing whole bunches and a wild ferment. Nutty elements are evident with a distinctive Beechworth 'oat meal' lift. This wine has low 'struck match' character and long grapefruit flavours with a tropical acidity. A perfect example of Australian Chardonnay.
CRU $288.75 SVC $272.25
Wine Profile
Awards
Best Chardonnay Trophy and Best White Wine of Show Trophy - 2017 National Wine Show of Australia Awards
Vinification
Whole bunch pressing, wild ferment in new French oak have come together in spectacular fashion. The wine was fermented in 30% new French oak and the balance older, from a variety of cooperages.
Winemaker Comments
Our Beechworth neighbour Rick Kinzbrunner from Giaconda has had immense success with his Beechworth Chardonnay, highlighting the great quality of this region. Different soils, aspect, clones and age of vines on the Indigo property will lead our Chardonnay in a different direction but with minimum winemaker input, the region still expresses itself. A very cold and wet winter of 2015 meant a late budburst, however set the vines up for a great spring. A warm summer did mean irrigation was necessary and picking was very condensed. The last grapes off were nearly a month ahead of previous years, but this worked in our favour as there was a heat wave in early March. Overall, an excellent vintage.
Food Pairing
Seafood and light meats.
Drink
Drinking well now but will improve with further bottle age.