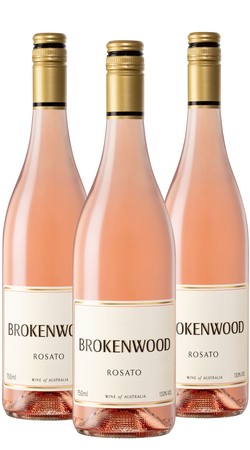 Rosato | Trio Pack
Perfect in pink! The 2023 Rosato, made from the Mediterranean grape varietals Sangiovese and Nebbiolo - home grown with a nod to the great Rosé styles of Europe.
Pack includes:
3 x 2023 Rosato, NSW & VIC
The colour has a very appealing pale coral hue. Sangiovese has a floral element to its aroma and this dominates with Turkish delight and almost rose water in the background. The palate has vibrant spice/ginger notes and a dry finish, and while technically a red wine, has plenty of zesty acid. Perfect out of the ice bucket on a blue sky day.