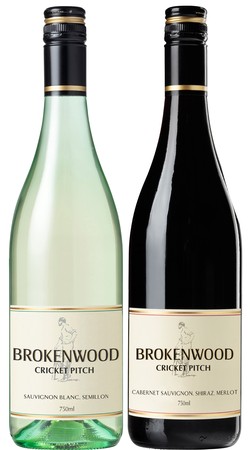 Cricket Pitch Twin Pack
The Cricket Pitch twin pack is a great gift idea. Perfect easy drinking wine all year round.
Twin Pack includes;
1x 2022 Cricket Pitch White Sauvignon Blanc/Semillon
Lovely pale yellow colour with green tints. Citrus pith and florals on the nose with a clear Sauvignon Blanc lift. Initial flavours of citrus and melon, light cool palate at 11.5% alcohol. Grapefruit, finger lime and a zesty acidity adds to the structure. A perfect summer drink paired with a wide range of food.
1x 2021 Cricket Pitch Red Cabernet Sauvignon/Shiraz/Merlot
Leafy berry aromas are to the fore, due to the wine being almost half Cabernet Sauvignon. A beautiful deep colour with youthful tints. Ripe Cabernet fruit complimented by the spice and plushness of the Shiraz component. Fine long tannins and acid line will see this age well over the medium term. A lovely drinking wine as always.
RRP $44 | NOW $40