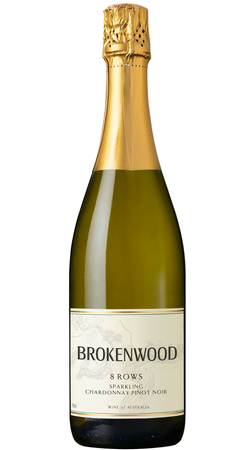 NV 8 Rows Sparkling Chardonnay, Pinot Noir
NV 8 Rows Sparkling Chardonnay, Pinot Noir
Pale straw with youthful hues, this sparkling wine is crystal clear with a fine persistent bead. The bouquet shows lifted citrus and strawberry fruit characters. The palate exhibits fresh berry fruit flavours, soft and creamy light yeast characters with a fine structure. It finishes with a lively effervescence and a crisp natural tangy acid finish.
CRU $262.50 I SVC $247.50
Wine Profile
Vinification
Harvesting all by hand. The fruit was crushed, chilled and pressed immediately. Neutral yeasts were used for the fermentation, bottled in July. No oak, 100% malolactic fermentation in stainless steel tanks.
Winemaker Comments
8 Rows is named in honour of Vineyard Manager, Keith Barry - KB to all. For more than 20 years now, KB has had to cajole the often recalcitrant weekend picking volunteers. "Is it smoko/beer/ lunchtime yet?" was usually met with "Just another 8 rows and we're done!" Gentle pressing of fruit in the winemaking process ensures minimal extraction of phenolics giving a soft palate. Prominence of malolactic fermentation gives added complexity and creaminess. A fresh acidity ensures the palate finishes crisp and dry.
Food Pairing
Freshly shucked Sydney rock oysters.
Drink
Drinking well now but will improve with further bottle age.