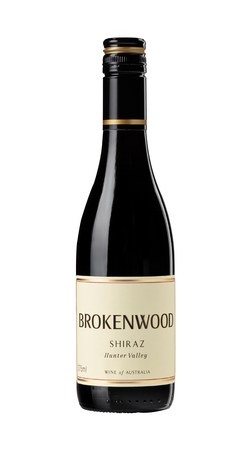 2021 Shiraz 375ml
Half Bottle
Lovely bright youthful colour on release at 18 months. Fragrant almost floral aromas coupled with soft vanillin and red fruit on entry. The French oak is very much in the background, however adds enough flavour to give great complexity and length. A classic medium bodied Shiraz with fine, long tannins to the end.
CRU $262.50 | SVC $247.50
Wine Profile
Vinification
Part vinomatic and part open top 2-4 tonne fermenters. The latter plunged two times per day. After 5 days, pressed off, with malolactic fermentation conducted in oak barrel. The wine matured in 100% French oak, made up of 25% puncheons and overall 25% new oak. The Shiraz grapes are sourced solely from the Graveyard Vineyard, being clonal vines planted through the 90s and massale selection from the 1968 plantings, with the oldest at 10 years of age.
Winemaker Comments
For Hunter Valley grape growers, pre-vintage discussion is all about the weather. A complete turnaround from the previous four dry years in the Hunter, with a firm La Nina cycle making for a wet season. Pokolbin had reached its annual rainfall by the end of October and we ended up receiving 1030mm for 2020. It is difficult to recall a year where we have been closer to the edge of disaster in the Hunter Valley, with the prospect of not picking either whites or reds becoming a real possibility with a few more wet days in late December. Thankfully the sun came out and all of our Hunter fruit was picked by the 23rd of February, resulting in fine, fragrant Shiraz.
Food Pairing
Veal, duck and cheese.
Drink
Drinking well now but will improve with further bottle age.