Carlee Watson
Member Experience & Brand Manager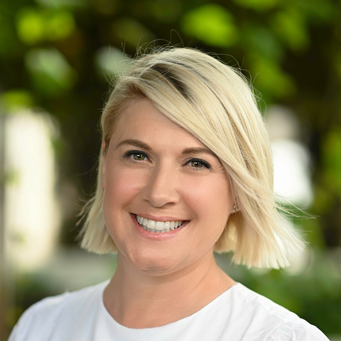 With a passion for growing brands and delivering exceptional customer experiences, Carlee began her career early in the Restaurant & Cellar Door at McWilliams Mount Pleasant. She became the Wine Club Coordinator at Lake's Folly in 2002 before moving to the Brokenwood Wine Club in 2009.
Throughout her time at Brokenwood, Carlee has grown through the ranks, starting in the business's growing Wine Club before being appointed its Manager, then Direct Sales Manager, followed by Sales & Marketing Manager, until her current appointment as Member Experience and Brand Manager in October 2023. Her ability to grow wine clubs from 300 to over 4,000 during her time at Brokenwood is a testament to her expertise and dedication.
Carlee has also been instrumental in growing Direct Sales to surpass other channels, warranting the expansion of the new cellar door. As Sales & Marketing Manager, she led over 40 staff to achieve Cellar Door of the Year and was part of the project team through the development of the award-winning cellar door and restaurant facility.
Carlee's achievements have not gone unnoticed, and she was a finalist for Rising Star at the 2021 Hunter Valley Legends & Wine Industry Awards. She coordinates Brokenwood's largest annual sell-out event, the Graveyard Launch each year, and her passion is to grow the Company's wine club members and brand awareness whilst building a distinctive customer experience culture across the business, focusing on the longevity of an iconic Australian brand.
Carlee also supports Hunter Valley branding initiatives and serves on the HVWTA Wine Marketing Sub-Committee. With her impressive track record and dedication to the industry, Carlee Watson is a true asset to Brokenwood and its long-standing culture.