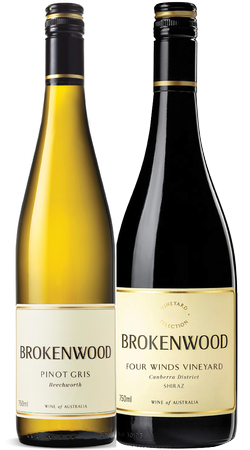 Virtual Tasting Pack 2
2020 Pinot Gris, Currency Creek SA
Pinot Gris grapes can be quite coloured, even pink in some years; this wine is a lovely yellow/green. The initial palate of nashi pear and beeswax is carried by a zesty acidic backbone. Being a slightly warmer vintage, the palate carries more weight and richness. A delightful Pinot Gris that just asks to be consumed.
2018 Four Winds Vineyard Shiraz, Canberra District ACT
Very bright youthful colour and medium density, not unlike a Hunter Shiraz. Pepper and red spice notes reflect
the Canberra region, accompanied by a slight charry oak aroma. Lovely even flow
to the palate, medium weight with some vanillin oak sweetness. Red fruit pastille characters and fine tannins on the finish. Enjoy over the medium to long term.