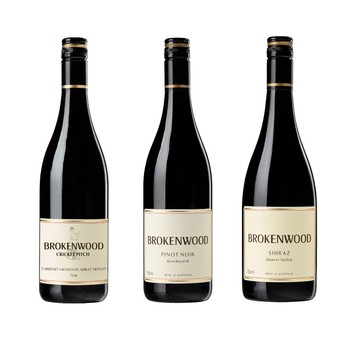 Must-Have Reds | Trio Pack
Pack includes:
1 x 2019 Cricket Pitch Red, Cabernet Sauvignon, Shiraz Merlot, South Eastern Australia
Berry/leafy aromas are to the fore, due to the wine being almost two thirds Cabernet Sauvignon. A beautiful deep colour with youthful tints. Ripe Cabernet fruit complimented by the spice and plushness of the Shiraz component. Fine long tannins and acid line will see this age well over the medium term. A lovely drinking wine as always.
1 x 2020 Pinot Noir, Tamar Valley, East Coast & Jordan Valley TAS
Red berry and bramble fruit notes with a slight Campari edge – very attractive aromas. A much brighter colour from the 2019 vintage. The palate starts out with crunchy red fruits complimented by the whole bunch used in fermentation. Lovely ripe tannins with a fresh acid backbone to carry the flavours right to the finish. The lingering after taste makes for a very enjoyable Pinot Noir.
1 x 2019 Hunter Valley Shiraz
Lovely mid depth colour with purple tints. Lifted red spice, ginger and earthy notes on the aroma. Ripe fruit and low oak impact on the palate, with the new oak providing a slight vanillin sweetness complimenting the ripe fruit. The ripe fruit tannins are perfect and with the acid give a very long finish to the wine. Typical medium bodied Hunter Valley Shiraz from a very good year that will reward for many years.