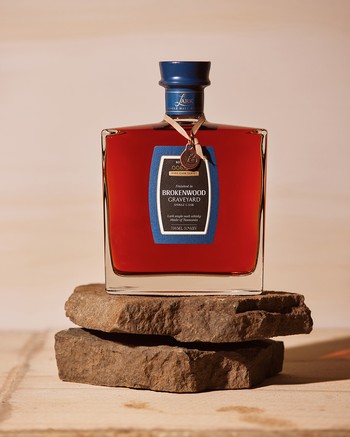 Lark Single Malt Whisky x Brokenwood
The Lark Rare Cask Series is the pursuit of excellence: a continuous quest to uncover the worlds rarest and most storied casks.
Celebrating the distinct charateristics of every cask, each release has its own unique story that beigns across cultures and continents and cluminate in a one-of-a-kind single malt whisky that refelcts an extraodinary journey.
The third release in the 'Rare Cask' Serices, this single malt whisky has been finished in a cask that once held Brokenwood's celebrated Graveyard Shiraz.
You will recieve a 700ml bottle of Lark Single Malt Whisky and a complimenary 100ml taster bottle, this gives you the choice to taste now and put the 700ml in your whisky collection. There are only 505 bottles in this limited collection.
Free Shipping on all orders.
Wine Profile
Tasting Notes
Colour: Rich Copper Nose: An initial sweet fruity hit of blood plums and fresh mulberries give way to an intoxicating cocktail of allspice, cardamom, earth, black pepper and cinnamon. Seville orange marmalade, fruit mince pies and a hint of Dutch liquorice weave an incredibly complex we of fruit, spice and all things nice. Palate: Following a big bite of sweet red apple there's a hint of honey and eucalypt. Light brown sugar, almonds, dried ginger and cinnamon. Finish: Green peppercorns, eucalypt, hint of dark chocolate, orange oil. Oak and wine tannin give this whisky a dry yet refined finish. A fruity punch of Shiraz and the intoxicating complexity of a freshly opened spice draw.
Production
Made in Tasmania