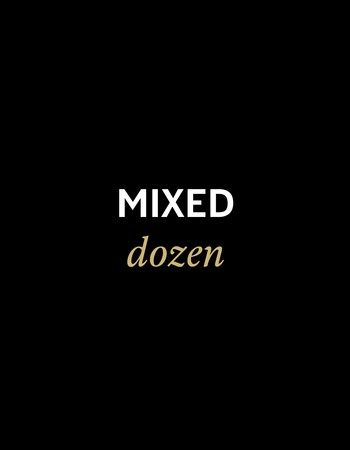 Mixed Red & White Dozen (12pk)
Sale Price $269 (enter code)
2 x bottles of Cricket Pitch White,
NSW
Lovely pale yellow colour with green tints. Citrus pith and florals on the nose rather than big tropical notes. Very appealing. Initial flavours of citrus and melon, light cool palate at 11.55 alcohol. Grapefruit, finger lime and a zesty acidity adds to the structure. A perfect summer drink paired with a wide range of food.
2 x bottles of Semillon, Hunter Valley, NSW
Vibrant in colour – a touch more than usual due to the sunshine. Lovely florals and lemon grass aromas. Mouth filling flavours of pear and lemon pith balancing the zesty acid backbone. The aromas and fruit weight belie the 10.8% alcohol and reconfirms that the Hunter Valley produces fruit at optimal ripeness and much lower sugar levels.
2 x bottles of Umpires Chardonnay, Central Ranges, NSW
A very appealing yellow/green tinted colour. Tropical aromas with plenty of primary fruit as a young wine. Minimal oak influence and adds a slight bran meal note. More tropical fruit on the palate balanced by bright zesty acidity. An excellent flavoursome Chardonnay.
2 x bottles of Pinot Noir, Beechworth, VIC
This wine is bright in colour with youthful tints and medium density. The Beechworth Pinot Noir is consistent with its lifted cherry fruit with oak very much in the background. The red fruit spectrum continues on the palate with Campari like savoury fruit. Soft tannins make for a very enjoyable young, vibrant Pinot Noir.
2 x bottles of Cricket Pitch Red, Cabernet Sauvignon Shiraz Merlot
Superb aromas with lifted Cabernet fruit and background vanillin oak. The dark Christmas cake flavours from the McLaren Vale component along with the ripe tannins adds great length and persistence to the finish. Cabernet is not 'dense' in terms of colour but this wine has lovely purple hues - perfect 3 years on release. Simply one of the best Cricket Pitch reds.
2 x Area Blend Shiraz, SA, NSW & VIC
The aromas are red to dark fruit, dark cherry and plum, followed by slight choc-mint notes. A perfect colour with deep red and purple hues. A full-bodied style at 14% alcohol is nicely weighted in that the tannins are fine and ripe and the oak perfectly nuanced. Spiced fruit characters on the finish give this wine a long after taste.
RRP $440