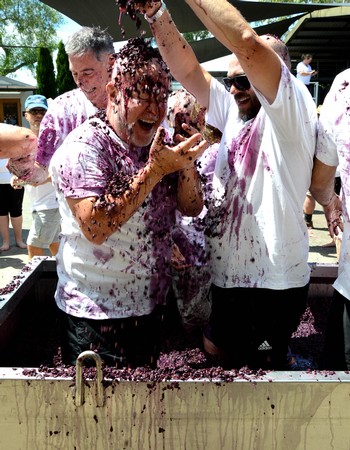 2020 Get Your Hands Dirty
As always, we will "put you to work" in the vineyard then take you on a guided tour of our winery in production. The fun then really begins where you have the opportunity to jump in our fermentation tanks filled with grapes and juice (to get really dirty). All this is followed by a beautiful alfresco lunch catered by Andy & Janet Wright from The Wood Restaurant in the winery.
Maximum 4 tickets per active membership.