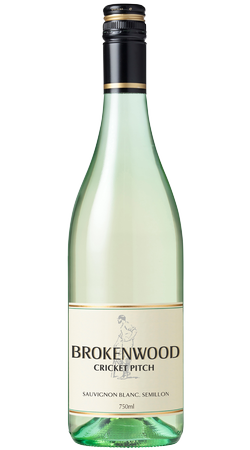 2021 Cricket Pitch White
Sauvignon Blanc Semillon
New South Wales
Lovely pale yellow colour with green tints. Citrus pith and florals on the nose with a clear Sauvignon Blanc lift. Initial flavours of citrus and melon, light cool palate at 11.5% alcohol. Grapefruit, finger lime and a zesty acidity adds to the structure. A perfect summer drink paired with a wide range of food.
CRU $231.00 SVC $217.80
Wine Specs
Varietal
Sauvignon Blanc, Semillon
Wine Profile
Vinification
As the wine is from New South Wales, we are fortunate enough to be able to process most of the grapes here in the Hunter Valley, enabling an extra level of winemaker attention. This ensures the delicate grape aromas are preserved. Fermentation in 100% stainless steel tanks.
Winemaker Comments
We're quite proud to introduce this wine, the 30th vintage of the blend. The label didn't get the full Cricket Pitch livery until the 1995 vintage, although the Cabernet Sauvignon/Merlot was labelled as Cricket Pitch for the 1991 wine released in 1993. This wine is a blend of 70% Sauvignon Blanc and 30% Semillon. Several regions make up this blend being Cowra 32%, Orange 42%, and Hunter Valley 16% and Riverina 10% This wine also highlights our desire for lower alcohol and weighs in at 11.5% and with plenty of zesty fruit lift.
Food Pairing
A perfect Summer drink to pair with a wide range of foods. Enjoy with a dozen freshly shucked oysters and a whole baked barramundi for lunch, or a spicy Asian laksa for dinner.
Drink
An easy drinking wine to chill and enjoy this summer.