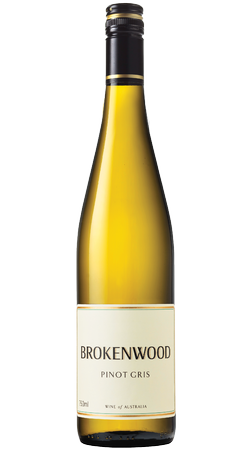 2020 Pinot Gris
Currency Creek, SA
Our newest release Pinot Gris comes from the Currency Creek region of the Fleurieu Peninsula in South Australia.
Pinot Gris grapes can be quite coloured, even pink in some years; this wine is a lovely yellow/green. The initial palate of nashi pear and beeswax is carried by a zesty acidic backbone. Being a slightly warmer vintage, the palate carries more weight and richness. A delightful Pinot Gris that just asks to be consumed.
CRU $315.00 SVC $297.00
Wine Profile
Winemaker Comments
Pinot Gris is widely planted in Alsace, France and is in fact a mutation of Pinot Noir, best noted for its coloured berries and sometimes deeply coloured wine (for a white that is). Pinot Grigio, as it is known in Italy, ranges from a full-bodied white to a rather plain wine if picked before full ripeness. In terms of winemaking technique, both the French and Italians often leave some juice solids in the ferment to produce a fuller style. Here, the wines benefit from the cooler terroir but still have richness to them. The true character of Alsatian Pinot Gris lies somewhere between the intense perfume and musk of Gewurztraminer, and the floral finesse and purity of Riesling. This year the fruit was sourced from the Currency Creek region of the Fleurieu Peninsula of South Australia; this is due to the impact of bushfire smoke on the Indigo Vineyard in Beechworth over the 19/20 summer.
Food Pairing
While some Northern Hemisphere examples age well, this wine is best consumed in its youth accompanied by Pate or Asian cuisine.
Production
Processing involved crush, drain and chilling of the juice. The racked juice was then transported to the Hunter Valley for fermentation in stainless steel. As per previous years, the pressings component (approximately 15%) was fermented in old oak barrels.