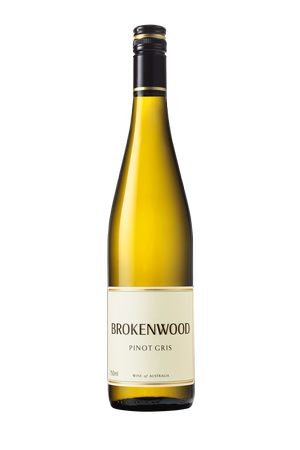 2020 Pinot Gris
FLEURIEU PENINSULA, SA
Our newest release Pinot Gris comes from the Currency Creek region of the Fleurieu Peninsula in South Australia. This Pinot Gris is a vibrant and fruit driven example of this style and matches best with Asian cuisine or a rich paté.
Stainless steel fermentation has maintained the lifted pear and stone fruit aromas. A rich palate, with honeysuckle flavours and an excellent citrus finish.
CRU $315.00 SVC $297.00
Wine Profile
Winemaker Comments
Pinot Gris is widely planted in Alsace, France and is in fact a mutation of Pinot Noir, best noted for its coloured berries and sometimes deeply coloured wine (for a white that is). Pinot Grigio, as it is known in Italy, ranges from a full-bodied white to a rather plain wine if picked before full ripeness. In terms of winemaking technique, both the French and Italians often leave some juice solids in the ferment to produce a fuller style. Here, the wines benefit from the cooler terroir but still have richness to them. The true character of Alsatian Pinot Gris lies somewhere between the intense perfume and musk of Gewurztraminer, and the floral finesse and purity of Riesling.
Food Pairing
While some Northern Hemisphere examples age well, this wine is best consumed in its youth accompanied by the Alsace specialty, Foie Gras. A consommé will be just as enjoyable.