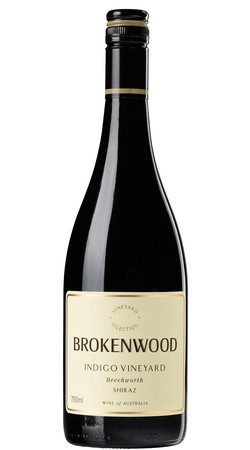 2019 Indigo Vineyard Shiraz
Beechworth, VIC
A youthful, medium density colour. Complex aromas of plum fruit, char and briar wood notes from the 30% whole bunch inclusion. Beautiful bright red cherry fruit coupled with the low oak tannins provide a soft enjoyable finish. A perfect wine for the short to medium term.
CRU $393.75 I SVC $371.25
2023 Halliday Wine Companion - 95 Points
Wine Profile
Vinification
Processing started with 3-4 day cold soaking and then a 4-5 day ferment with hand plunging. Maturation was for 12 months in a new 2800L French oak cask, giving beautifully integrated oak.
Winemaker Comments
Along with clonal selected cuttings, we now have Selection Massale Shiraz. These cuttings were taken from the Graveyard, Rayner and Wade Block 2 vineyards and Seville Estate. We had enough fruit to vinify as separate batches and then each barrel tasted to give a final small bottling of our Indigo Vineyard Shiraz. Every wine country and region has an ongoing debate over the pros and cons of selection massale versus clonal selection. The latter gives a vineyard of identical genetic make-up as opposed to the historic but random nature of the grape genetic material in massale. Sufficient winter rainfall in 2017 saw the vines off to a good bud burst and then 55mm of rain in early December was very welcome. Particularly as temperatures had started to climb with highs of 34C and then 35C in December. January 2018 saw a top temperature of 40.7C tempered with a much needed 70mm of rain towards the end of January. Harvest progressed under clear blue skies.
Food Pairing
Red meat dishes and cheese.
Drink
Drinking well now but will improve with further bottle age.