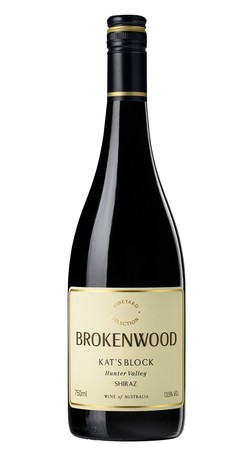 2017 Kat's Block Shiraz
Hunter Valley, NSW
Very appealing mid-density colour with purple hues on the rim. Red pastille fruit characters and briar wood aromas. These follow onto the palate with Hunter iodine core and fine grained tannins from the quality French oak and gentle fruit tannins. Pleasant charry notes on the finish.
CRU $393.75 SVC $371.25
Wine Profile
Vinification
All hand picked fruit, processing started with a 3 day cold soak then 4-5 day ferment at 26-28C. Five tonne static fermenters used, enabling hand plunging twice per day. Pressed off and run to oak, and the malolactic fermentation in barrel. For this wine, 100% French, including 50% larger format (500L) puncheons, approximately 15% new of the total oak. Matured for 10 months in barrel.
Winemaker Comments
The Hunter Valley has a long history of wet years being followed immediately by scorchers, 1997 – 1998, 2002 – 2003, and 2004 – 2005. The feature of these years is the previous year has a wet autumn, dry winter followed by a very hot summer. Another feature is the very high quality of Shiraz. We had 95% of our Shiraz picked before the extreme heat of the weekend 10th to 12th February 2017 that saw the temperature hit 44, 47 and 45C over the three-day period – staff and vines survived. This is our flagship release from a wonderful collection of 2017 Hunter Valley Shiraz wines from Brokenwood. All are characterised by deep colour and lifted ripe fruit. This is a new single block Shiraz from the Graveyard Vineyard in its third vintage. Named after our long term Hunter Vineyards Manager, Katrina (Kat) Barry who supervised the planting in 2004. It was the last block of Chardonnay pulled out and replanted with Shiraz using cuttings off the 1968 blocks.
Food Pairing
Veal, duck and cheese.
Drink
Drinking well now but will age gracefully.