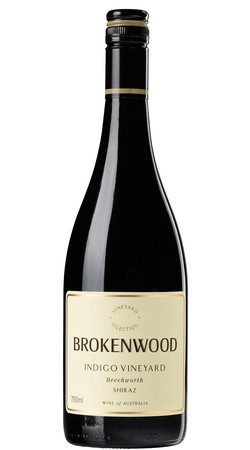 2017 Indigo Vineyard Shiraz
Beechworth, VIC
A youthful, medium to full density colour which is pleasing to the eye. Red fruit and ginger notes from the 30% whole bunch fermentation. Dark chocolate flavours on the initial palate over very fine tannins. The French oak compliments the sweet fruit and the long soft finish makes for a very enjoyable Shiraz in the short term but also long term.
CRU $346.50 SVC $326.70
Wine Profile
Vinification
Processing started with 3-4 day cold soaking and then a 4-5 day ferment with hand plunging. Maturation was for 12 months in a new 2800L French oak cask, giving beautifully integrated oak.
Winemaker Comments
Along with clonal selected cuttings, we now have Selection Massale Shiraz. These cuttings were taken from the Graveyard, Rayner and Wade Block 2 vineyards and Seville Estate. We had enough fruit to vinify as separate batches and then each barrel tasted to give a final small bottling of our Indigo Vineyard Shiraz. Every wine country and region has an ongoing debate over the pros and cons of selection massale versus clonal selection. The latter gives a vineyard of identical genetic make-up as opposed to the historic but random nature of the grape genetic material in massale. A very cold and wet winter of 2015 meant a late budburst, however this set the vines up for a great spring. A warm summer did mean irrigation was necessary and picking was very condensed. The last grapes off were nearly a month ahead of previous years, however this worked in our favour as there was a heat wave in early March. Overall, an excellent vintage.
Food Pairing
Red meat dishes and cheese.
Drink
Drinking well now but will improve with further bottle age.