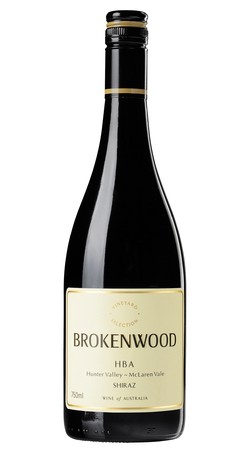 2007 HBA Shiraz
Hunter Valley, NSW / McLaren Vale, SA
Both regions enjoyed a warm and dry vintage, allowing full ripeness and depth of flavour. At 10 years on release, the colour is impressive with deep red hues on the rim. Just a hint of secondary characters showing on the aromas, sweet earthy notes plus dark chocolate. The palate is rich and full bodied with Christmas cake notes and alcohol warmth. The oak and fruit integration is seamless giving a long finish. A perfect example of an aged Australian Shiraz.

No discount product. Limit of 2 bottles per person.
Wine Profile
Vinification
For the Graveyard, a 4 day cold soak, 5 day ferment in 2 tonne fermenters, and malolactic fermentation in new French oak. For the Rayner, fermentation takes place in roto red fermenters over a 6 day period. Malolactic fermentation also takes place. Matured in new and one year old French oak.
Winemaker Comments
The genesis for the blend lies with all the great regional blends made in Australia in the 40s, 50s and 60s. Master winemakers like O'Shea, Preece and Haselgrove knew that different regions offered different characters. Many have been fortunate enough 40 or 50 years later to taste these blends and are staggered by their sublime character. The Hardy's Private Bin Burgundy was the best vat of the St Thomas Burgundy range, aged and then released later. This was a blend of usually just Hunter Shiraz and McLaren Vale Shiraz. These wines provided the inspiration for the HBA and when both the Hunter Valley and McLaren Vale have outstanding vintages, the combination of the two has to be rewarding.
Food Pairing
Pairs best with lamb or lighter meat dishes.
Drink
Will continue to age but is, importantly, ready to drink now.