Stuart Hordern
Senior Winemaker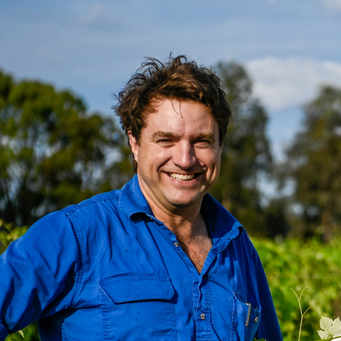 A local and proud advocate of the Hunter Valley, Stuart has winemaking in his blood and has been working on the family vineyard since he was old enough to drive a tractor.

After numerous vintages in the Upper Hunter and a stint in France he decided to make his chosen career official and headed off to Adelaide University in 2004. Throughout this time he continued to develop his skills, working four years with Dean Hewitson in Adelaide and a placement with Tyrrell's where he was able to focus on the classic Hunter Valley varieties of Semillon and Shiraz.

In his final year of university he successfully managed to combine his two passions, wine and rugby by heading back to France for a white vintage in the Languedoc followed by some quality time attending the 07 Rugby World Cup. He then returned to the Upper Hunter to work with Tyrrell's for two years. While at Tyrrells he undertook another Northern Hemisphere Vintage in 2008, heading to Sonoma in the USA to spend some time working with multiple Pinot Noir clones at the acclaimed Williams Selyem. He has since joined Brokenwood in 2009.

Stuart encapsulates the new breed of young winemakers, dedicated to the region and striving to produce the best wines possible, while learning from the masters to further develop his craft. Stuart looks forwards to continuing his development under the guidance of Iain Riggs, while adding knowledge, enthusiasm and his skills to the team.