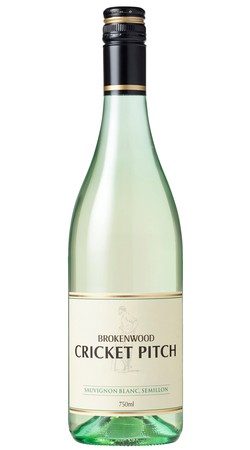 2017 Cricket Pitch White
Sauvignon Blanc Semillon
New South Wales
Great colour on release, lots of green tints in this young and easy drinking wine. Lifted tropical Sauvignon Blanc aromas and citrus/melon notes. Lovely soft round entry on the palate and even at 12.0% there is plenty of fruit richness. Grapefruit flavours and a zesty acidity give a pleasing finish to the wine. A perfect summer drink and great with a wide range of food.
CRU $231.00 SVC $217.80
Wine Specs
Varietal
Sauvignon Blanc Semillon
Wine Profile
Vinification
Fruit outside the Hunter Valley is processed to the primary juice stage before transport to the winery in the Hunter Valley for fermentation and blending. This ensures the delicate grape and fruit aromas are preserved. Fermentation in 100% stainless steel tanks.
Winemaker Comments
We're quite proud to introduce this wine, the 28th vintage of the blend. The label didn't get the full Cricket Pitch livery until the 1995 vintage, although the Cabernet Sauvignon/Merlot was labelled as Cricket Pitch for the 1991 wine released in 1993. This wine is a blend of 52% Sauvignon Blanc and 48% Semillon. Three regions make up the blend being Cowra 50%, Orange 30% and Hunter Valley 20%. This wine also highlights our desire for lower alcohol and weighs in at 12.0% and with plenty of zesty fruit lift.
Food Pairing
A perfect Summer drink to pair with a wide range of foods. Enjoy with a dozen freshly shucked oysters and a whole baked barramundi for lunch, or a spicy Asian laksa for dinner.
Drink
An easy drinking wine to chill and enjoy this summer.