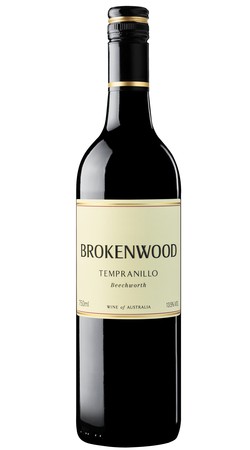 2017 Tempranillo
Beechworth, VIC
As expected of a red wine bottled after 6 months, the colour is deep red with purple hues. Aromas of pastille blue fruits and some spice. A generous palate with cherry ripe flavours from the start to finish. Definitely low astringency, but the tannins are ripe giving great 'carry' and finish. An easy drinking wine to enjoy with friends or at a Sunday BBQ.
CRU $378.00 SVC $356.40
Wine Profile
Vinification
Following a very wet winter of 2016, the dry summer allowed for perfect harvest conditions. As this is only our fourth crop of Tempranillo, a lot of effort went into maintaining the bright fruit characters. Processing involved a short cold soak, then a 4 day fermentation with hand plunging. Oak maturation was in French oak puncheons (450L) and only 10% being new. Just 6 months in oak and then bottled.
Winemaker Comments
Tempranillo is one of the mainstay varietals of the Iberian Peninsula. It shares the red wine duties (and they're often blended) with Grenache or Garnacha as it is called. Like all winemaking regions around the world, Spain and Portugal have a vibrant mix of young gung-ho artisan winemakers working alongside very traditional wine producing companies. The traditional style is matured in large Slovenian oak vats for many years before bottling, whereas the younger brigade strive for fruit freshness with the oak playing a supporting role. Some have adopted screw caps to maintain fruit clarity. The Brokenwood style is very much down this bright fruit path.
Food Pairing
Pairs well with BBQ meats of any description.
Drink
Drinking well now but will improve with further bottle age.