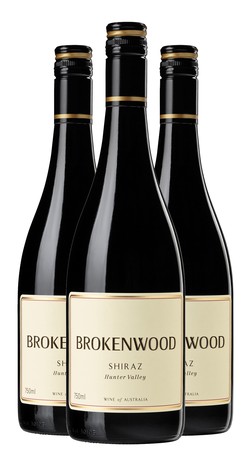 Shiraz Discovery Pack
2 bottles of:
Shiraz, Hunter Valley, NSW
Lifted fresh red fruit and spice characters. The colour still a vibrant deep red. Lovely savoury, red cherry flavours and fine grained tannin from the perfectly ripe fruit and French oak. The oak takes a background seat due to the use of puncheons and mostly older oak. This is a fine Hunter Valley Shiraz.
1 bottle each of:
Shiraz, McLaren Vale, SA & Hunter Valley, NSW
Medium bodied with some purple edges evident. Quite floral/rose petal aromas. The palate has lovely weight and fruit spice flavours. The blend could almost be reversed such is the savoury nature of the Hunter Shiraz. Low oak impact and ripe tannins for a great finish.
Four Winds Vineyard Shiraz, Canberra District, ACT
Striking deep crimson appearance with bright red hues. Floral fragrant nose of red and black berries, five spice and white pepper. The palate is powerful and seamless with fruit weight to the fore and fine oak tannin in the background. A Murrumbateman Shiraz that epitomises the cool climate style that Australian wine drinkers are devouring rapidly.
Wade Block 2 Vineyard Shiraz, McLaren Vale, SA
Vibrant, youthful colour; medium density and lovely purple tints. Being a cooler year the aromas are more on the spice cherry side than ripe opulent. The alcohol is still 14%. Medium weight palate and again spice and savoury edges. The tell-tale McLaren Vale jube fruit is there along with background oak.
Indigo Vineyard Shiraz, Beechworth, VIC
The first thing that stands out is the beautiful colour on this wine. Not particularly dense/black but mid weight and bright red/purple tints. Spice and red fruit aromas with oak very much a supporting role. Lively palate with red spice and juicy acidity. All French oak with only 20% being new with 30% puncheons. An excellent medium bodied example of Shiraz from the Beechworth region.
RRP $454.00 NOW $289.00