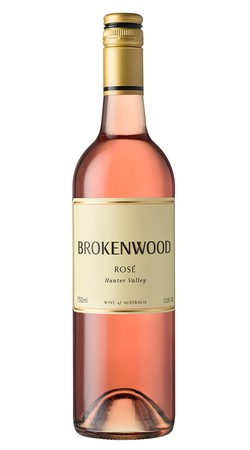 2016 Rosé
Hunter Valley, NSW
A bright salmon pink colour. Lifted floral red fruit aromas of cherry and strawberry. These characters also appear on the soft medium bodied palate as well as some glace fruit. The finish is dry, no residual sugar and we have maintained a crisp acidity so the wine finishes fresh and zesty. Best enjoyed with sunshine and good company.
CRU $262.50 SVC $247.50
Wine Profile
Vinification
After crushing, approximately 10% of the juice is run off to stainless steel tank before fermentation or saignee. The resultant, an increase in the concentration of flavour for the Shiraz and slightly pink coloured juice. A very common method of producing Rose. Bottled early to maintain the bright vibrant fruit character.
Winemaker Comments
Commentators from the Northern Hemisphere often regard the Australian vintage variation as an attempt to align wine quality with the old world. In other words vintage variation in a land of constant, even sunshine and bountiful rain doesn't exist. For those of us who live each day with eyes glued to the sky in the lead up to picking and over harvest, have a different idea. The Hunter Valley vintage 2016 certainly was one of early despair, frustration and one where some growers 'escaped a bullet'. Brokenwood certainly in the latter camp. Two hail storms on the same day in mid-November, followed by another in December, followed by 388mm of rain in January 2016 all but demolished the most hardened resolve. Just as 'Huey' had the tap stuck to the on position, he then turned it off and February/March became hot and dry. The Brokenwood vineyard team kept grapes in great condition and although we didnt pick approx. 70t of Semillon, all our Shiraz was picked.
Food Pairing
Pairs well with antipasti and grissini - the metre long bread sticks. Foi Gras wouldn't go astray either.