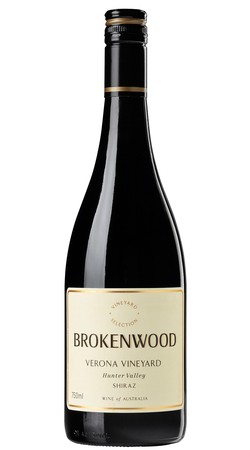 2014 Verona Vineyard Shiraz
Hunter Valley, NSW
Excellent purple hues on a quite dense colour. Red berry fruit lift with high quality French oak give a pastille like sweetness - very attractive aromas. These continue to the palate with texture and beautiful ripe tannins. The 2014 Hunter reds feature poised fruit and tannin balance giving a supple, long finish. The best since 1965? Very close.
CRU $472.50 SVC $445.50
Wine Profile
Awards
Gold Medal - NSW Wine Industry Awards 2015
Vinification
Processing started with 3-4 day cold soaking and clay then a 4-5 day ferment at 26-28C. The vineyard is on loam soil and gives a more floral character to those in red soils. The oak regime for this wine is 100% French, no new oak.
Winemaker Comments
The Verona Vineyard is across the road from the Graveyard Vineyard and has been under Brokenwood's care for the past fifteen years. First planted in 1968, the original cuttings are from old vineyards in the region. This is the fourth bottling of Verona as a Single Vineyard wine. Chief Winemaker Iain Riggs made the comment during vintage 2014 that he thought in 32 years there were no more surprises left. Except of course starting to pick on the 8th of January. Once upon a time, before the private irrigation scheme, some Shiraz was picked in late January but Semillon was always early February. Not so any more. The winter and the spring of 2013 were very dry, in fact 207mm in the last 5 months of the year. Lower crop and low foliage equals early picking except vintage 2014 which was not too dissimilar to 2000, except 2014 had perfectly ripe tannins at much lower sugar levels. An effortless vintage for the winemakers.
Food Pairing
Osso bucco, steak, lamb and cheese.
Drink
Drinking very well now but will benefit from many years of cellaring.