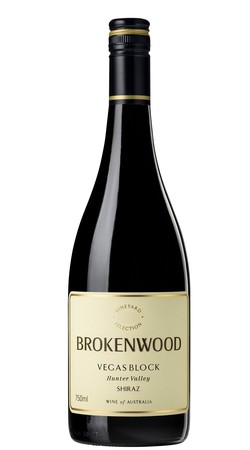 2014 Vegas Block Shiraz
Hunter Valley, NSW
A beautiful colour, not quite as dense as some of its siblings from 2014. There was 30% whole bunch that was not destalked, with the resultant colour giving a deeper purple tint. Fragrant brambly and red fruit aromas that we had from 2014 vintage. The addition of Pinot Noir and Trebbiano produces a medium body, silky palate with fine tannins and acid. Low oak impact from the puncheons add a vital flavour layer.
CRU $393.75 SVC $371.25
Wine Profile
Vinification
All hand-picked fruit, processing started with a 4-day cold soak then 4-5 day ferment at 26-28C. Three tonne open fermenters were used, enabling hand plunging twice per day. The wine was pressed off and run to oak, and the malolactic fermentation in barrel. For this wine, 100% French oak in larger format (500L) puncheons were used.
Winemaker Comments
Winemaker Iain Riggs made the comment during vintage 2014 that he thought in 32 years there were no more surprises left. Except of course to start picking on the 8th of January. Once upon a time, before the private irrigation scheme went through the valley, some Shiraz was picked in late January but Semillon was always early February. Not so any more. The winter and the spring of 2013 were very dry, in fact 207mm in the last 5 months of the year. Lower crop and low foliage equals early picking except vintage 2014 was not too dissimilar to 1998, but better. This is a new Single Vineyard, block specific Shiraz from the Graveyard Vineyard. This particular block sits on the southern end by the McDonald's Road and Thompson's Road corner. This wine derived its name after being replanted several times over the last 35 years, we were very tempted to label it "Vega$" with the dollar sign for fun.
Food Pairing
Veal, duck and cheese.
Drink
Drinking well now but will age gracefully for many years.