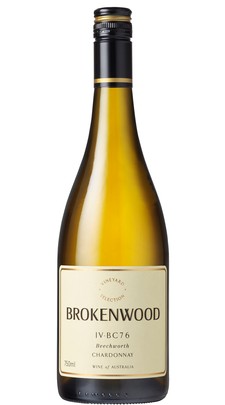 2013 IV-BC76 Chardonnay
Beechworth, VIC
Beautiful bright green tinted colour. Being a 'winemakers' wine, that is what they envisage as a perfect Chardonnay style, the aromas show very little oak but some bran meal, vanillin notes. Fruit spectrum is tropical/citrus. Lovely flow to the palate with rich mouth feel from the lees contact. Fermented with wild or indigenous yeast, this gives a slight struck flint edge, adding to the flavour layers.
CRU $393.75 SVC $371.25
Wine Profile
Vinification
Whole bunch pressed resulting in low phenolics and ultimately greater complexity. A combination of wild yeast ferments, followed by lees stirring. This Chardonnay uses the Bernard Clone 76 planted at Indigo Vineyard in 1999 and carries the code IV-BC 76.
Winemaker Comments
The sales of Chardonnay both here and overseas continues to grow and part of this is the increased desire of winemakers to make better and more interesting styles. They are aided of course with vineyards getting older and now planted in a wide range of climates, particularly cool sites. So with winemakers being the type of people they are - creative – they never tire of tinkering with a vast number of combinations when it comes to winemaking and blending. The 'art v science' or 'terroir v man made' debate is never ending and we all welcome that. A sister wine to our 2013 Indigo Vineyard Chardonnay, this wine carries just a bit more complexity, hence the separate bottling.
Food Pairing
Rich seafood, pasta and light meat dishes.
Drink
Drinking well now but will improve with further bottle age.