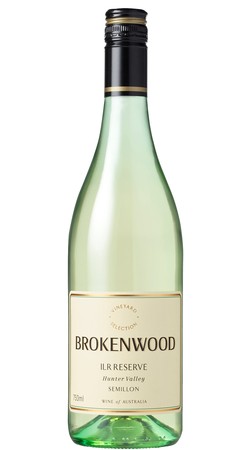 2009 ILR Reserve Semillon
Hunter Valley, NSW
Semillon of the Year, James Halliday Wine Companion 2016
8 Trophies / 9 Gold Medals / 5 Silver Medals
This wine has a beautiful colour, and perfect grapes/ripening means nothing interferes with the gentle aging. As the wine warms up, the citrus and some florals come in. Bees wax and then 'toast' will come in a few years. Lively palate, plenty of citrus pith and seamless acidity. A perfect follow up to the near perfect 2007 ILR and a wine that has a long future in front of it. Enjoy.

CRU $393.75 SVC $371.25
Wine Profile
Awards
Trophies x2 & Gold - Sydney Royal Wine Show 2016 Trophies x4 & Gold - Royal Queensland Wine Show 2016 Trophy & Gold - NSW Wine Industry Awards 2015 Trophy & Gold / Best Semillon - Shanghai International Wine Challenge 2015 Gold Medal - Hunter Valley Wine Show 2016 Gold Medal - WineWise Championship 2016 Gold Medal - Sydney Royal Wine Show 2015 Gold Medal - Decanter World Wine Awards 2015 Gold Medal - The National Wine Show of Australia
Vinification
Harvesting all by hand. The fruit was crushed, chilled and pressed immediately. Neutral yeasts were used for the fermentation, bottled in July. No oak and no malolactic ferment, only stainless steel.
Winemaker Comments
Mid January in the Hunter Valley always brings with it a slight nervousness in the wine industry. Having been battered in both previous years – drought in 2007 and pouring rain in 2008, it is no wonder. Black cats are certainly not wanted and ladders given a wide berth. Vintage 2009? The rain that plagued the 08 vintage finally eased up at the end of April and then no rain days in May. The middle three winter months normally dry for us saw another 250mm (10 inches) and then odd rain days through to the year end. Fruit set was not as complete but resulted in long loose bunches especially in the Shiraz. A good result.
Food Pairing
Asian food, any seafood especially freshly shucked oysters.
Drink
Drinking well now but will improve with further bottle age.