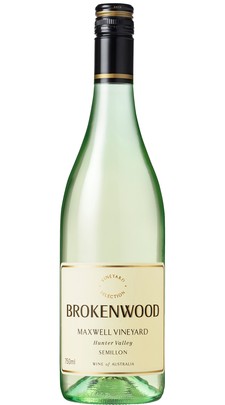 2008 Maxwell Vineyard Semillon
Hunter Valley, NSW
Excellent pale green colour with just a slight tint of yellow. Quite lifted grassy aromas, limes and lemon grass. Low alcohol as is the norm for such years. Light bodied mouth feel. At 10% alcohol there is plenty of natural acidity that carries right to the finish. Excellent drinking now at 6 years or allow more aging over the short term.
CRU $288.75 SVC $272.25
Wine Profile
Awards
96 Pts - James Halliday Australian Wine Companion 2015
Vinification
Harvesting all by hand. The fruit was crushed, chilled and pressed immediately. Neutral yeasts were used for the fermentation, bottled in July. No oak and no malolactic ferment, only stainless steel.
Winemaker Comments
The very small crop for the 2007 vintage had its genesis in the dry 2006 year, where only 416mm of rain fell. 2007 ended up with over 1000mm of rain for the year, La Nina was well and truly back. So the vines were set for a very good start and bud burst was slightly ahead of schedule. Good ground water and a very hot October was good vegetative growth. November rain amounted to 190mm and then a further 150 in December and while there was plenty of cloud cover the sub tropical heat was still present. Pressure on vineyard management saw a helicopter in the area for a few vineyards including Brokenwood. January finished with 108mm of rain and considerable disease pressure meant all white grapes were harvested by the end of the month. Brokenwood finished up crushing approximately 230t of Hunter Valley Semillon. A 'back to the future' vintage with final alcohols between 9.5 and 10.5%. Very reminiscent of the 1970s. The difference being that now days Hunter winemakers capture the lifted grassy characters of Semillon.
Food Pairing
Asian food, any seafood especially fresh shucked oysters.
Drink
Drinking well now and will continue to improve with further aging.