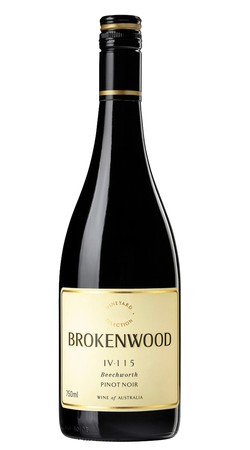 2014 IV-115 Pinot Noir
Beechworth, VIC
Colour is medium density with lovely purple hues evident. Fragrant Pinot Noir aromas of red cherry with Campari notes. Oak does not play a big part in this wine. Soft entry on the palate with forest/dried fruit richness and excellent fruit tannins. Will benefit from some bottle age or enjoy in its youth.
CRU $393.75 SVC $371.25
Wine Profile
Vinification
Processing involved cold soak of the must for a few days and including approximately 10% whole bunches in the ferment. No post ferment maceration was undertaken. Oak maturation was in predominantly used French oak barriques and bottled at the 12 month mark. The Pinot Noir is solely from clone 115.
Winemaker Comments
The 2002 Pinot Noir grapes were the first off the new Indigo Vineyard at Beechworth and a stunning vintage to debut. As there are three clones planted over different sites there is the opportunity to process as a number of different parcels. Hence we have the varietal bottling as well as a Single Vineyard wine. An excellent 2013 vintage and then a mild winter and early 2013 spring had everyone looking forward to 2014. The frost event of October 18 was so widespread that vineyards from central Victoria right through to Cowra and Orange in the NSW Hilltops were affected. The Indigo Vineyard lost quite a lot of fruit and then to really test the vineyard crew, temperatures in the late December hit 41C, and 44C respectively in mid-January. Some rain, nearly 50mm in late January did cool things down.
Food Pairing
Duck, quail and steak tartare.
Drink
Drinking well now but will improve with further bottle age.