Events
Brokenwood Wines hosts a number of events at the best dining venues across Australia, and on site at the winery. Some are open to anyone and you can hear about these by signing up to our mailing list below. Others are exclusive to our wine club members, phone 02 4998 7559 or click here to find out how you can become a member.
August 2018
Nose-to-tail at Chiswick
6:30 PM to 10:30 PM
Tue, 21/08/2018 - Wed, 22/08/2018
Venue:
65 Ocean Street, Woollahra
Contact:
Brokenwood Wine Club 02 4993 1135,
members@brokenwood.com.au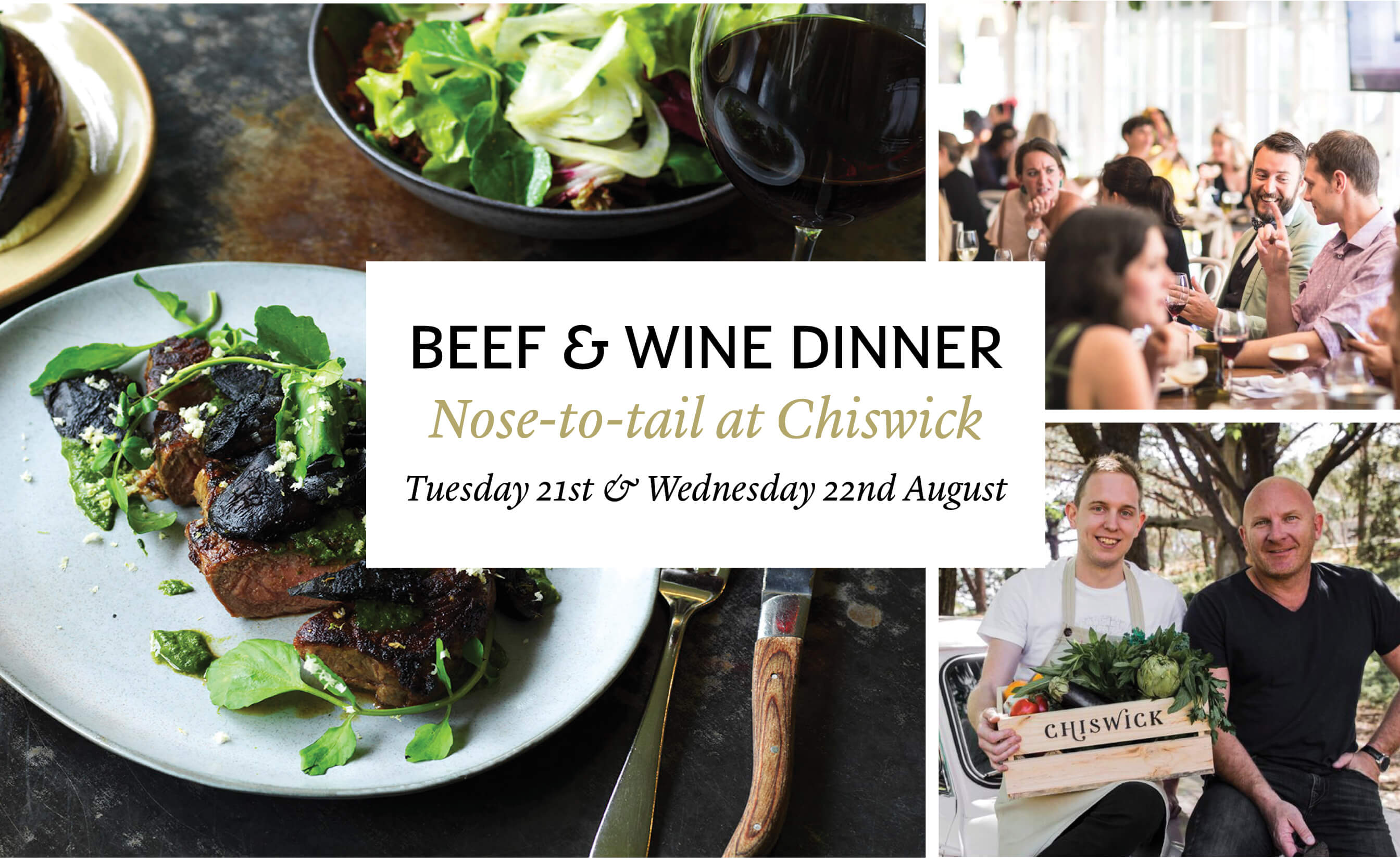 We've teamed up with the Australian Beef Group for a nose-to-tail menu using the finest cuts of Australian beef, designed specifically for you by Matt Moran and his exceptional team of chefs. Each dish has also been matched with the perfect Brokenwood wine.

Nestled in Sydney's picturesque suburb of Woollahra, Chiswick offers farm-to-table style dining from their onsite garden, a stunning setting and the philosophy of honest produce, artful cooking and warm atmosphere.

Seats are limited to this unique event, Wednesday night is now sold out, minimal tickets available Tuesday.
COST: $160 per person. Single Vineyard Club and Corporate Club members can utilise their annual complimentary ticket and Cru members their annual half-price ticket privilege.