Events
Brokenwood Wines hosts a number of events at the best dining venues across Australia, and on site at the winery. Some are open to anyone and you can hear about these by signing up to our mailing list below. Others are exclusive to our wine club members, phone 02 4998 7559 or click here to find out how you can become a member.
June 2018
Australian Museum Wine Club Dinner
6:30 PM to 10:30 PM
Thu, 28/06/2018
Venue:
1 William Street, Sydney NSW 2010
Contact:
Brokenwood Wine Club 02 4993 1153, members@brokenwood.com.au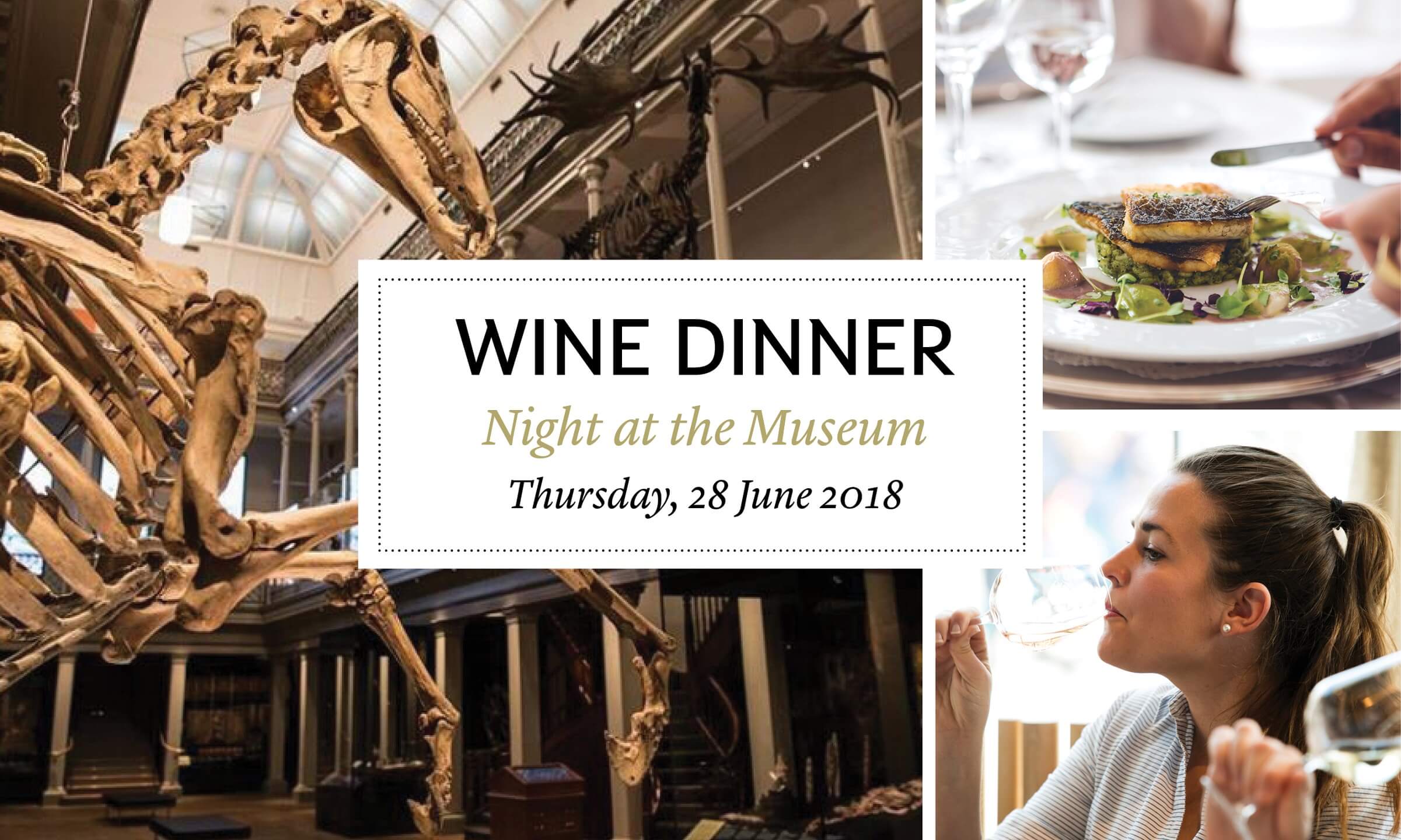 Join us for the ultimate unique wine dining experience at the Australian Museum on Thursday, 28 June 2018.
Enjoy a tasting as we spend a "night at the museum" with a personalised tour including the Mammoth Exhibition where, for the first time in the southern hemisphere, observe a real 42,000- year-old baby mammoth!
A four-course menu matched with Brokenwood wines will be served above the beautiful heritage staircase in the high-vaulted mezzanine balconies of the Westpac Long Gallery, surrounded by 200 Treasures of the Australian Museum.
Seats are limited, please respond with your booking at your earliest convenience to avoid disappointment.
DATE: Thursday, 28 June 2018
TIME: 6.30pm
ADDRESS: 1 William Street, Sydney NSW 2010
COST: $230 per person, includes a four-course dinner matched with Brokenwood Wines
MEMBER BENEFIT: Single Vineyard Club and Corporate Club members can utilise their annual complimentary ticket and Cru members their annual half-price ticket privilege. To apply these please book via email members@brokenwood.com.au.

RSVP: Please book online using the links below or email your booking to members@brokenwood.com.au before Monday 18 June 2018.
DIETARY REQUIREMENTS: Please advise of any special dietary requirements when booking.