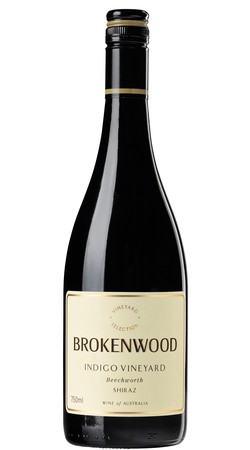 Indigo Vineyard Shiraz
Coupon Code Price $554.40
Beechworth, VIC
Enter your fundraiser code at the checkout to receive a discount on this product, plus free shipping. Case sales only. 12 bottles p/case.
Wine Profile
Tasting Notes
The first thing that stands out is the beautiful colour on this wine. Not particularly dense/black but mid weight and bright red/purple tints. Spice and red fruit aromas with oak very much a supporting role. Lively palate with red spice and juicy acidity. All French oak with only 20% being new with 30% puncheons. An excellent medium bodied example of Shiraz from the Beechworth region.
Vinification
Processing started with 3-4 day cold soaking and then a 4-5 day ferment with hand plunging. Maturation was for 12 months in a new 2800L French oak cask, giving beautifully integrated oak.
Winemaker Comments
Along with clonal selected cuttings, we now have Selection Massale Shiraz. These cuttings were taken from the Graveyard, Rayner and Wade Block 2 vineyards and Seville Estate. We had enough fruit to vinify as separate batches and then each barrel tasted to give a final small bottling of our Indigo Vineyard Shiraz. Every wine country and region has an ongoing debate over the pros and cons of selection massale versus clonal selection. The latter gives a vineyard of identical genetic make-up as opposed to the historic but random nature of the grape genetic material in massale. The 'State of Origin' block on the Graveyard Vineyard mirrors the Indigo planting and future comparisons are keenly awaited. An excellent 2013 vintage and then a mild winter and early 2013 spring had everyone looking forward to 2014. The frost event of October 18 was widespread that vineyards from central Victoria right through to Cowra and Orange in the NSW Hilltops were affected. The Indigo Vineyard lost quite a lot of fruit and then to really test the vineyard crew, temperatures in late December hit 41C, and 44C in mid-January. Some rain, nearly 50mm in late January did cool things down.
Food Pairing
Pairs well with red meat dishes and cheese.
Drink
Drinking well now but will improve with further bottle age.